The Most Luxurious Private Jet transfers in London
Why not start or end your private jet transfer experience in first class travel. Rather than get an uber or taxi, maybe even a private hire vehicle. We provide a world class UK chauffeur service covering all of London. The fact that London is one of the most famous private jet charter destination's in the world we are the perfect choice.
So, surely it would make sense to continue or start your journey in the ultimate luxury chauffeur service. So, whether you are travelling alone or in a party, we have the VIP vehicles to hire and chauffeurs to fulfil your luxury needs.
Moreover we can provide luxury chauffeur driven vehicles for just the journey or the duration of your stay. More so we can bespoke the hire to your exact needs. All our vehicles are equipped to carry Champagne and have flute holders
The home to 14 luxury private jet airports, London spoils private jet users, with such an array of airport choice. So, whether your priority is to land at the most luxurious airport, or the airport closest to your destination. Maybe the luxurious Biggin Hill airport or the fantastic Inflite jet centre at Stansted.
We provide the finest and most luxurious transfer to and from your private jet booking.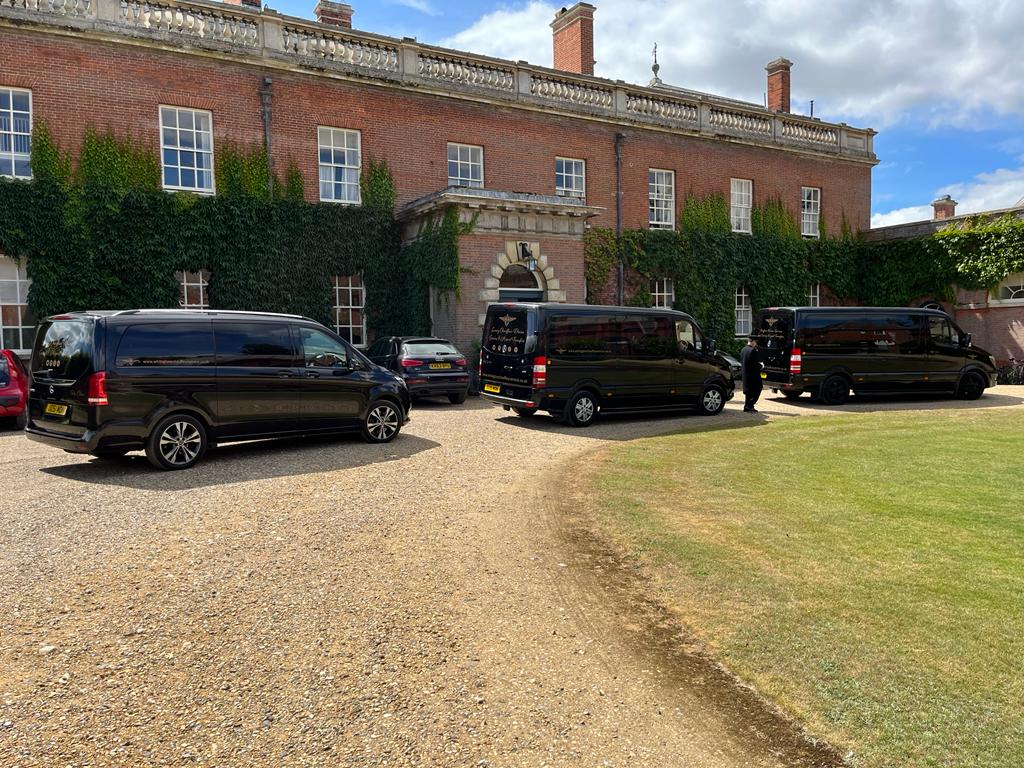 Chauffeur service to hire for your UK private jet transfer
Why choose us for your private jet transfer. We provide a luxury white glove chauffeur service already to a vast array of VIPs. So we know and provide the luxury of service and luxurious vehicles to fulfil your requirements.
The experience starts with our professional chauffeurs, often compared to a butler. Their main priory is your well being and that of your guests. Thus providing cooling towels, chilled water and orange juice as they meet you from the private jet. Dressed in our bespoke uniforms, wearing white gloves and hat, they are easily identifiable. After all anyone can blend in the crowd just wearing a suit or shirt and tie.
Moreover we provide you with a choice of uniforms to choose from. All tailor made and designed by us. We know how to deliver a world class service, the attention to detail should start within our presentation. The finer details and bespokeness to deliver a first class travel experience. Please visit our Tailor page to view our uniform options.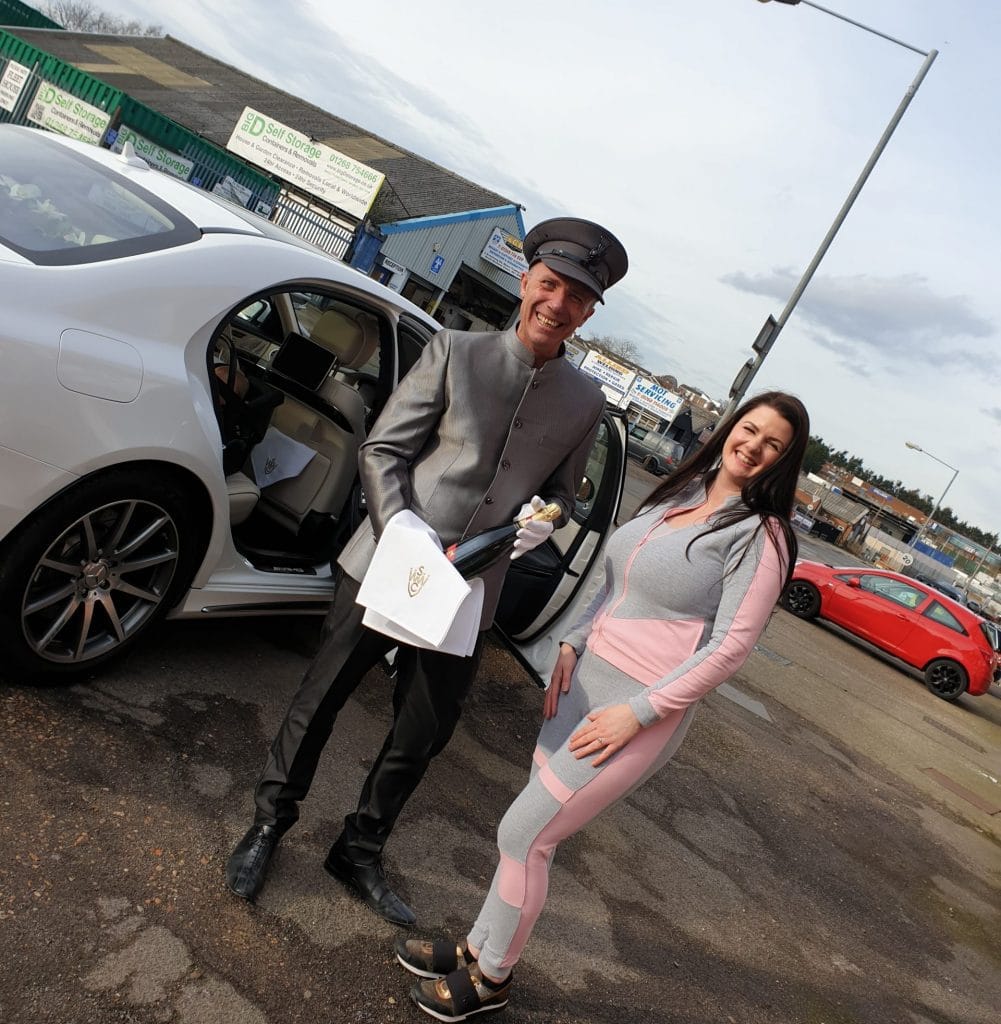 Vehicles to hire for your Private transfer
So hiring a vehicle for your private jet transfer is easy. We provide an online instant quote and booking platform. Whether you are travelling alone on business and need to work in the vehicle or in a group. We provide VIP vehicles to transport from 2 – 13 passengers.
The VIP s class is ideal for 2 people or for your business needs. Hence for your business needs it has fold out tables and charging points. Also for your relaxation it has massaging, heated and cooling seats, all electrically adjustable. Plus unlimited chilled water, orange juice and champagne as standard. The champagne you can also upgrade if you desire.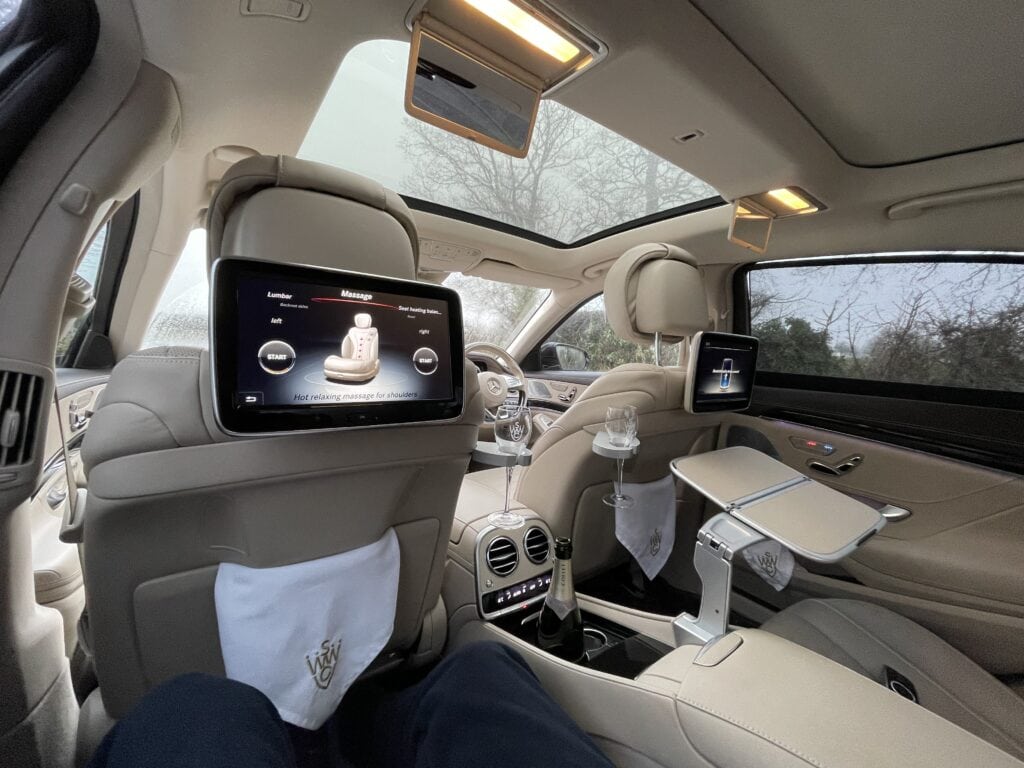 Luxury VIP Minibuses for hire
The luxurious Mercedes VIP V class, often seen at Biggins Hill airport in London. This fantastic vehicle can transport up to 5 passengers in the rear compartment. This was individually designed by us for our clients requirements. As an off the peg mass produced version would never fulfil our needs for our service.
The V class has heated and massaging seats and a fridge. Also 2 media screens linked to the internet, so TV, music or anything you desire for entertainment. With its own music system for your use and a twilight roof.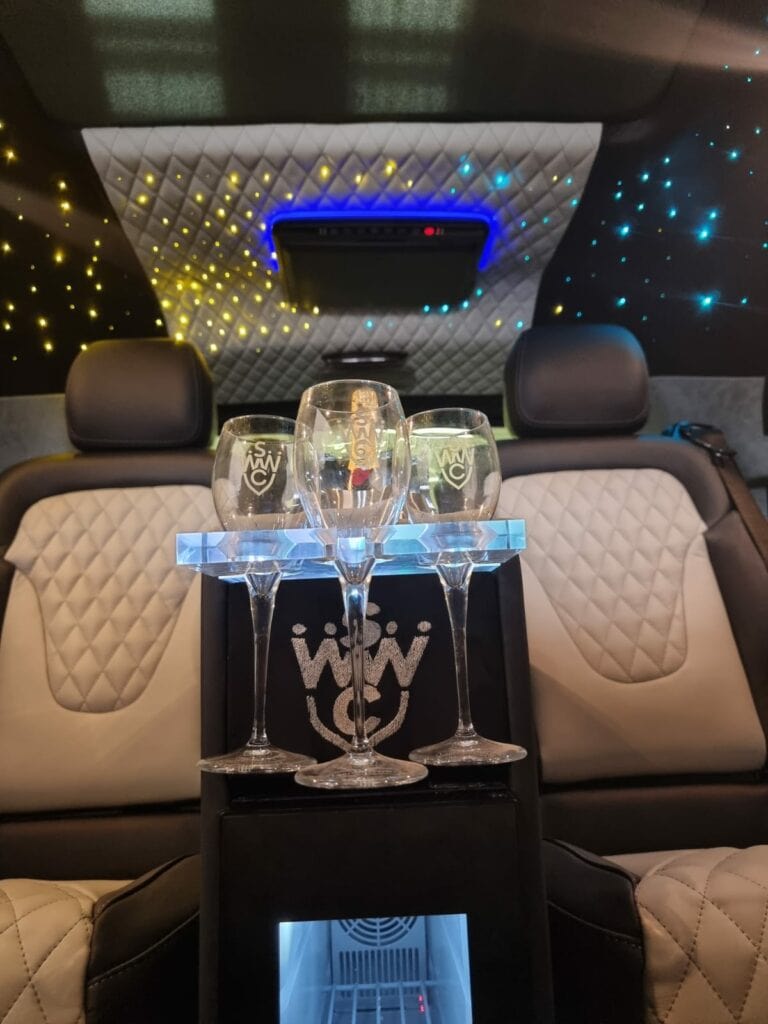 Choose from two identical VIP Sprinters for your private jet transfer. These can carry 7 passengers in the rear first class compartment. They also have a large carrying luggage capacity for your needs. So again you have a fridge on board, your own music system and flute holders for your champagne.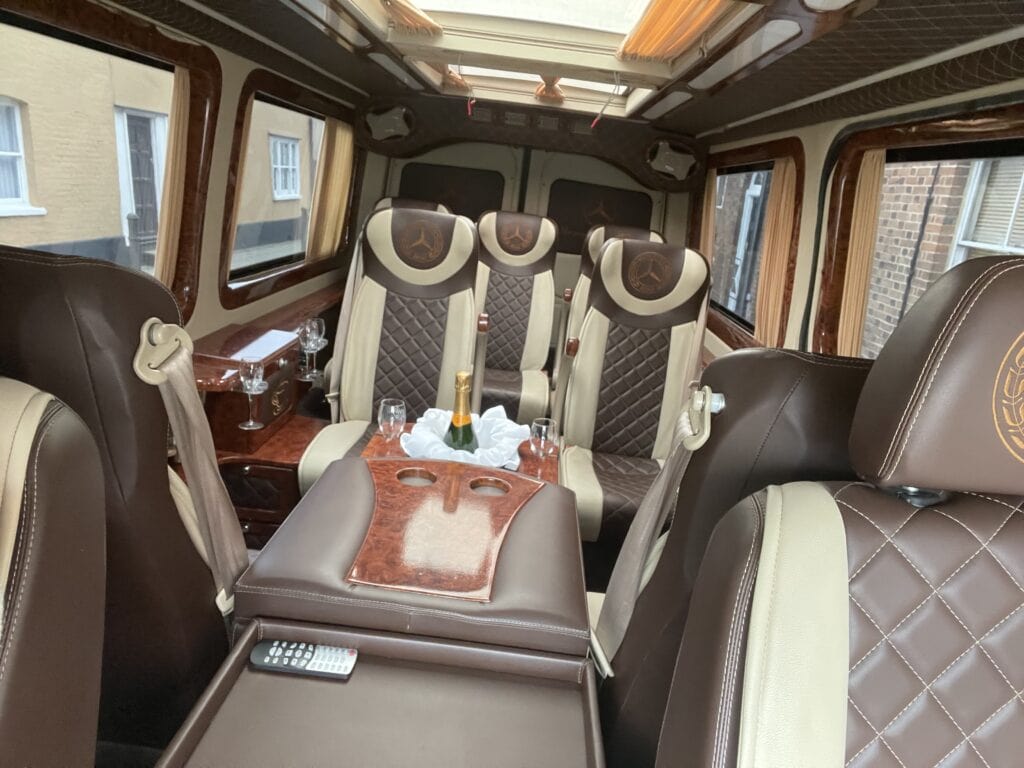 The VIP Mini coach can transport up to 13 passengers. We bought this as a luxury mini coach and again we designed the 50K conversation to create the luxury VIP standard our clients required. Thus the VIP mini coach is ideal for any private jet transfer. So 13 heated and massaging seats, 3 on board fridges and 2 media screens link to the internet. Also four tables, providing holders for water, champagne flutes and wireless charging for your phones. The wireless chargers also pop up to provide usb charging ports.
A starlight roof runs full length, also 13 neck pillows and cosy blankets are on board as standard.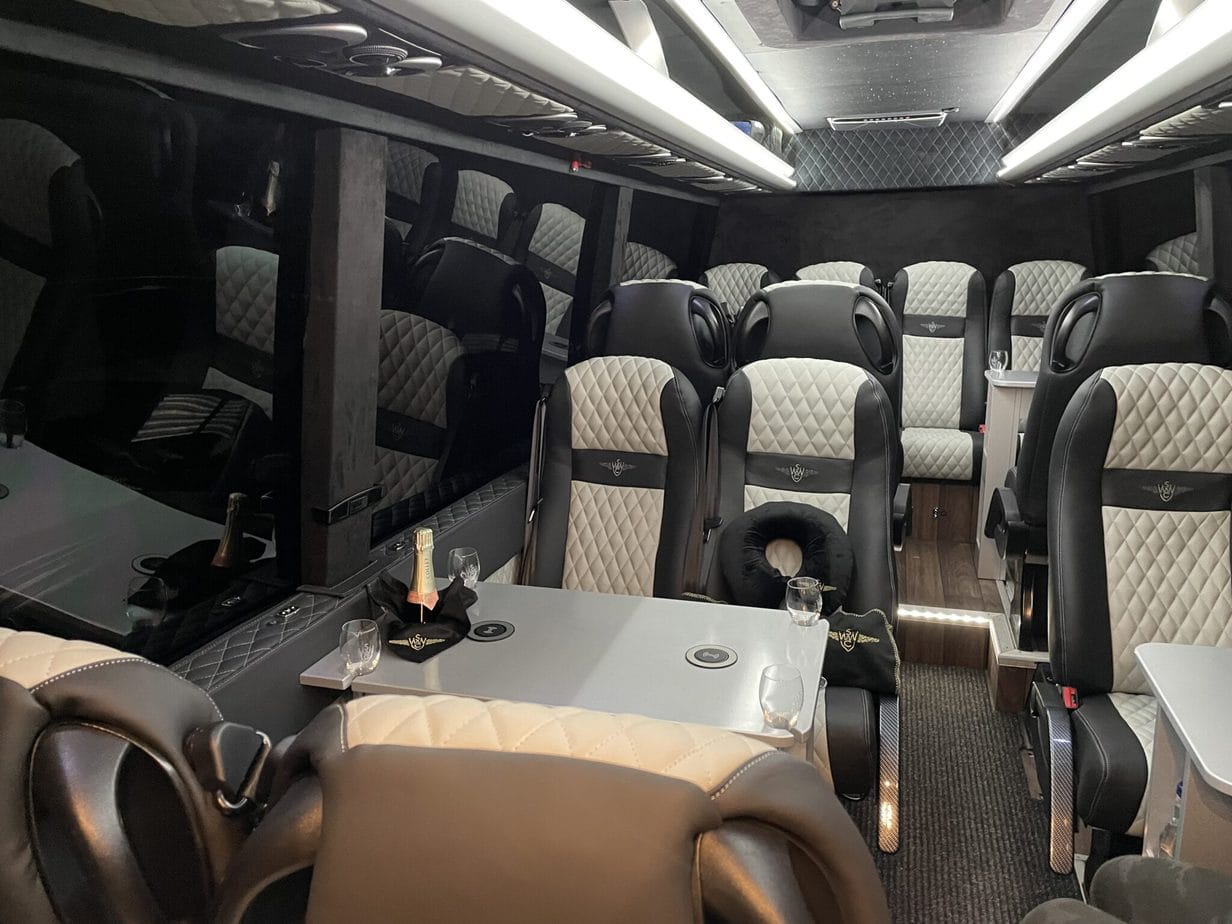 London Luton Airport (LTN/ EGGW)
London Luton is famous for being the UK's busiest private jet airport, thus being so convenient for travellers heading to north London. Luton Airport private jet transfer is open 24 hours a day, 7 days a week.
We also provide luxury chauffeur driven services 24/7 from Luton Airport private jet centres. Also you can hire a vehicle and chauffeur for your stay.
London Farnborough Airport (FAB/ EGLF)
This is the most famous private jet airport in Europe, Farnborough Airport is renowned worldwide for its VIP private jet transfer facilities. Providing fantastic décor and its stylish interiors.
Airport Hours: Mon -Fri 07:00-22:00, Sat-Sun 08:00-20:00 (UTC)
So again we supply our luxury UK vip chauffeur services for your travel requirements from and to Farnborough Airport.
London Biggin Hill Airport (BQH/ EGKB)
London Biggin Hill Airport is suitable for travellers heading to the south side of London. The airport slots are flexible, it offers 2 terminals for private jet users to choose from.
So our VIP service collects you and takes you straight to the terminal doors. So whether you require a one off hire, or daily and weekly. These hires are available on all our chauffeur driven vehicles from Biggin Hill private airport.
Airport Hours: Mon -Fri 06:30-23:00, Sat-Sun & holidays 08:00-22:00 (UTC)
London City Airport (LCY / EGLC)
The closest airport to the centre of London, London City Airport is famous for its efficient VIP customer service. Offering a stunning view's of London, including the Thames, London Eye, the Houses of Parliament, and Big Ben.
London city airport puts you right in the heart of London. We can then take you from your private jet transfer straight to your hotel. Then if required a few hours later to a top restaurant in London. Whatever your requirements we are here to seamlessly fulfil them with our luxurious chauffeur service.
Airport Hours: Mon -Fri 06:30-22:00, Sat 06:30-12:30, Sun 12:30-22:00, Holidays 09:00-22:00 (UTC)
Airport Hours: Mon -Fri 06:30-22:00, Sat 06:30-12:30, Sun 12:30-22:00, Holidays 09:00-22:00 (UTC)
London Stansted Jet Centre
London Stansted jet centre is the closest airport to us. So we provide a lot of VIP luxury private jet transfers at Stansted for our clients. Also as well as a pick up and drop off to your destination, we also provide 1 week hire's.
So we can provide tours of London and any other travel needs for you and your party. Some of our professional chauffeurs have done the knowledge in London. So rest assured, you are in great hands for your sight seeing tours and activities.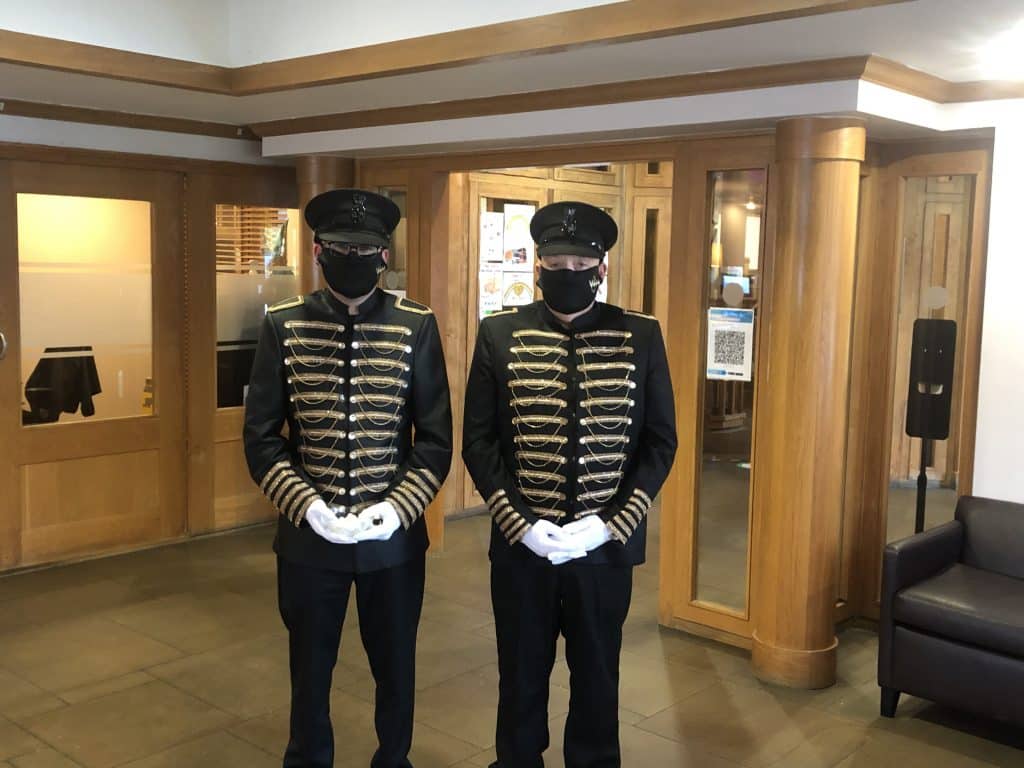 Whats included in your private jet transfer
We include as standard, a uniformed chauffeur, chilled water, cooling towels, orange juice, champagne and mints. Unlike other companies we offer unlimited water and orange juice.
Also with our options you can bespoke the hire to your exact requirements for your beverages. This is all part of our world class private jet transfers.
White Glove Chauffeur service
The Only Way To Be Driven