Planning your Hen or Stag party transport
When planning a luxury hen and stag party, one of the most important choices comes down to whether you will hire a hen party limo or party bus. Maybe you might wish to use a stag party limo to take you to the airport.
For this or any other purpose, though, this is the final piece of the jigsaw. So, after potentially years of planning the perfect wedding day, the event is almost here.
So far you have survived all the stresses of planning such a monumental event. There have probably been highs and lows along the journey, but now it's time to party.
The time is here to have fun!
Making sure you get there, though, is very important. After all, this could be the last party with friends and family before you enter marriage. This is a party like no other; a chance to have some time away from the last minute stresses of your wedding preparations.
A well and truly deserved blow out for all your planning efforts! That is why we want to make sure you can get the transport that you need prepared ASAP.
Also, this is why we offer the most luxurious white glove chauffeur service. Step inside our luxury vehicles and indulge in first class service. You'll be driven around by a chauffeur who is there not just to drive you and your guests; they are there to serve and look after the wellbeing of you all.
This is a service where you are all treated like princesses and princes befitting to this epic event in your lives. So this is your much awaited hen or stag party. It's only right the transport should be first class and you all have the VIP treatment, right?
Welcome to white glove chauffeur service, offering easy limousine hire in Essex and Suffolk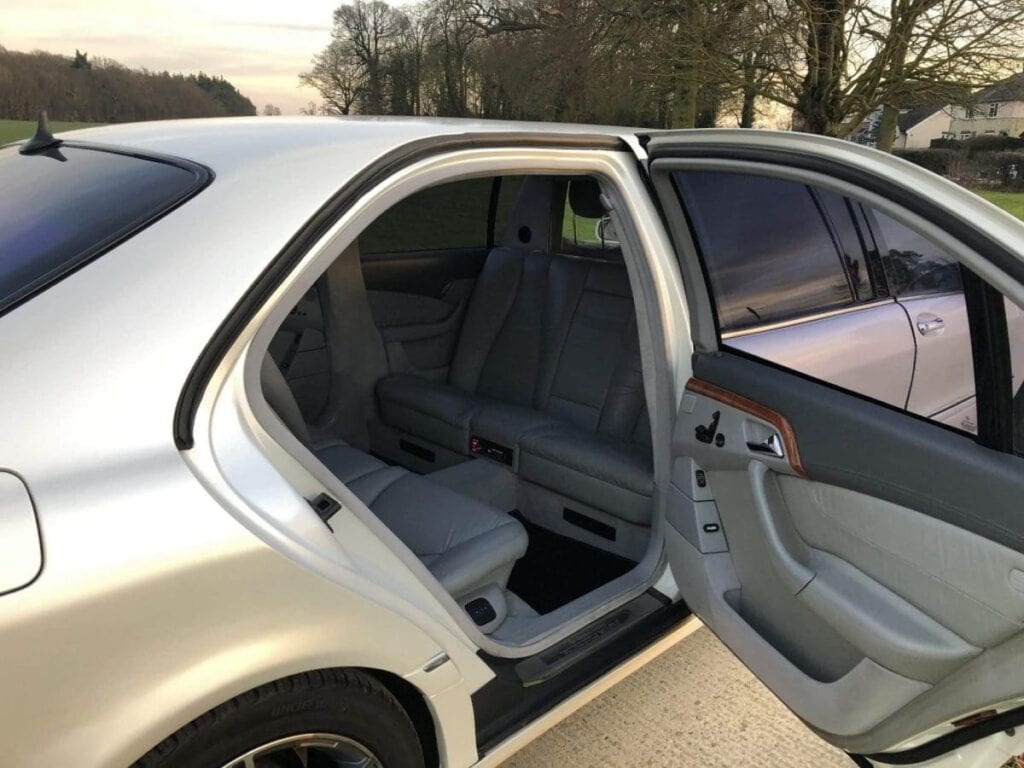 Transporting your party
Whether you are requiring a hen party limo to transport you to your party house or a stag party limousine to take you to the airport, we can assist you.
Maybe you are having a weekend in London and require transport to the hotel. Maybe a relaxing spa day in the Suffolk countryside with a few friends, then an evening out. Whatever the reason, we are here to make the whole process so much simpler to enjoy.
Arrive at your venue or destination in the ultimate style, class and comfort whilst enjoying a first class service. We can adjust our limo party hire services to your requirements, supplying whatever hen or stag party limo packages that are needed. This is a truly bespoke service, tailored to your needs.
Luxury chauffeured vehicles to hire
Choose from a 6 door stretched limousine, a VIP minibus or a party bus to transport your hen or stag party. Need refreshments? Then choose champagne, choose prosecco, or choose a drinks package. Choose to have your own white glove waiter service to serve you your drinks if you so choose!
Whatever your requirements for luxury hen party transport or the finest stag party transport we can make happen. So, if you are looking for luxury transport for your stag or hen party in or departing from Essex or Suffolk look no further. It really has never been easier to plan this event!
Your personal chauffeur will take care of all your requirements, loading your luggage into the vehicle and on arrival at your destination they will bring your luggage into the venue. If you are using our services for a hen or stag party airport transfer, they will give you your case outside the terminal drop off.
Our stag and hen party airport transfers cover all the major London airports of Stansted, Gatwick, London city and Heathrow. We can also provide party airport transfers to Southend and Norwich airport.
For airport transfers our limousine can carry 6 passengers and small cases. Our VIP minibus 8 passengers and large cases. The party bus can carry 16 passengers and small cases. Whatever you need, we do everything we can to adapt to your requirements.
Party Bus for your Hen or Stag
With our party bus arriving in 2021, we will be providing the finest stag or hen party bus. Our reputation is built upon supplying the best luxury service and providing a thorough attention to detail.
So, with this in mind, each party bus hire will come with a white gloved waiter service. You will be served a complimentary drink of bubbles before you even enter the bus by your chauffeur and also your waiter. Your party bus waiter will also be your host for the journey.
The bar will be stocked with standard beverages. Eg. chilled water, and soft drinks, and also the drinks package you chose. Refreshing cooling towels will be available upon your entry and exit of the bus.
Of course your chauffeur will drive you to your destination whilst your personal host for the journey attends to your needs. With the champagne flowing the journey and the party begins, let the music play and the fun commence.
Luxury limo hire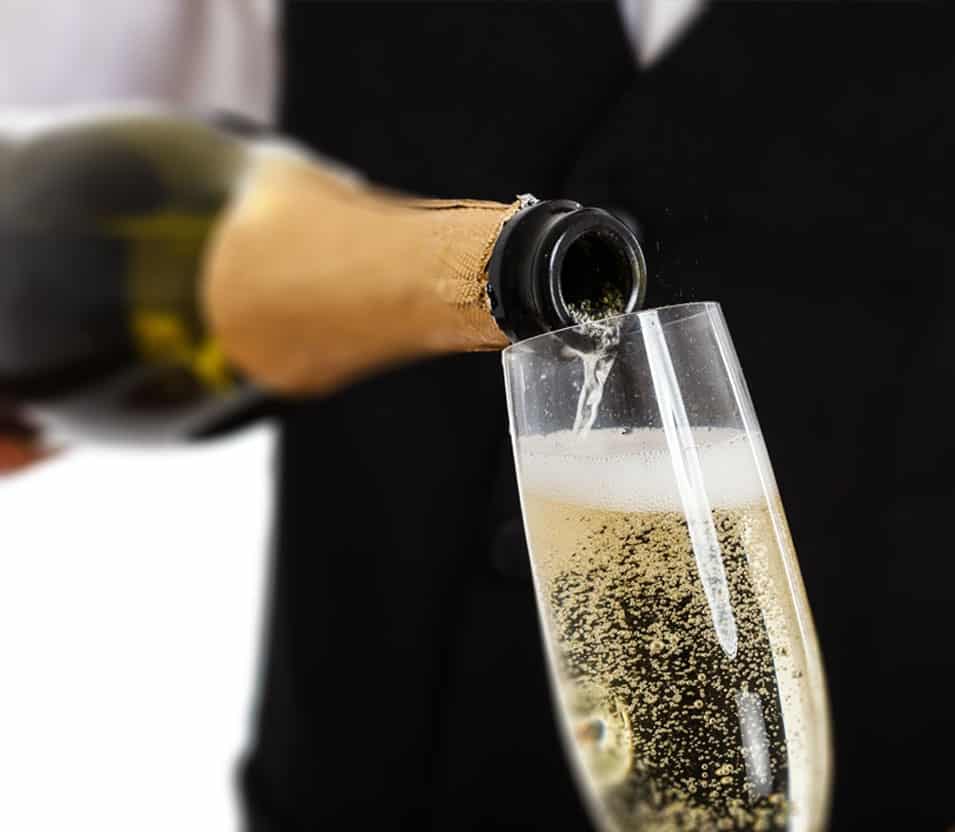 Whats included in the Party Bus hire
Included as standard in the party bus hire, we supply as complimentary 6 bottles of prosecco for the hen party or 36 bottles of beer for the stag party. Also 24 bottles of water to keep you hydrated and 24 cans of mixed soft drinks.
Of course, you are also provided with a white glove chauffeur and white glove waiter, tv screens, music and luxury service tailored to your every need and request.
Optional extras for your hire
We offer optional extras to enhance your hen or stag party bus hire. So we give you the choice to upgrade your complimentary drinks package. Also to add to it, as at this stage we do not know how long your hire period will be for example. We can help you to tailor and edit the entire package to fit the intended ambition.
Champagne upgrades and packages for the journey? Then upgrade your prosecco to champagne, add bottles of champagne or wine for your hen party or stag party. Add more beer, add more water or soft drinks. You could even add crisps and other snacks; the choice is all yours for your party bus hire.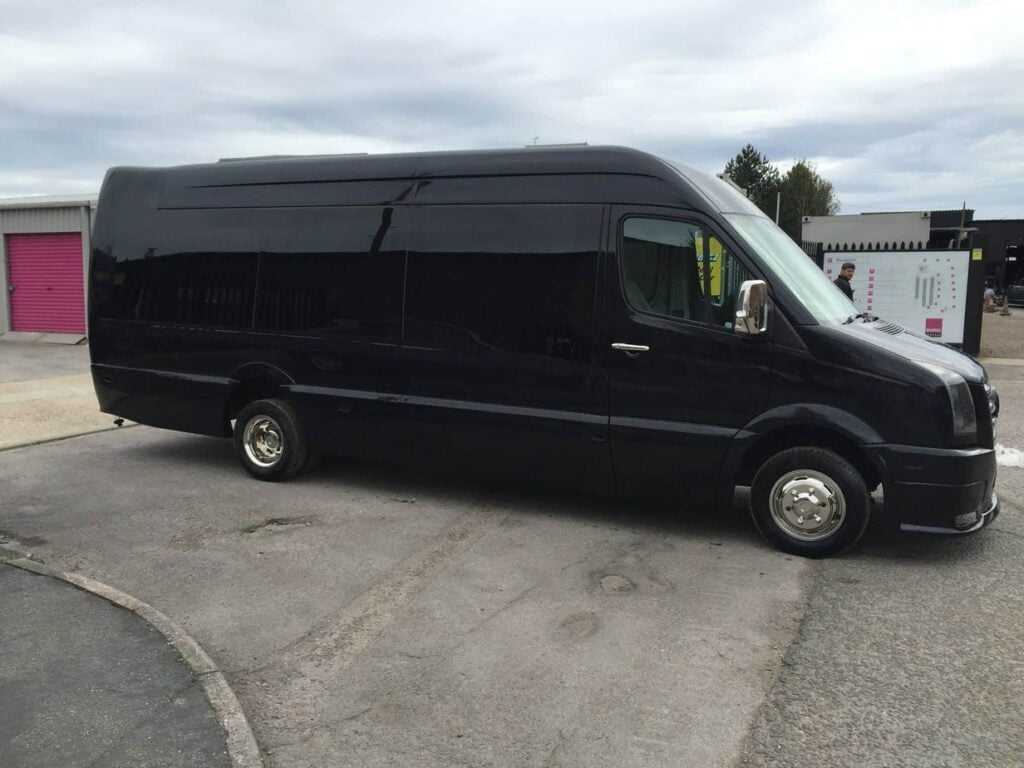 Included in your party limo hire
Included as standard in your stag or hen party limo hire, either 6 small bottles of prosecco or 6 bottles of beer. Once again, we can bespoke this depending on the journey type requirement and time in the limo. Our hen or stag party limo hire is normally used more for airport transfers for example.
So as part of our service, you are guaranteed a white glove chauffeur service complete with cooling towels, bottled water, and mints.
What we can't do
As a licensed premises by Braintree district council we cannot serve alcohol to anyone who is or appears to be under 18. We may ask for proof of ID if we think you are under 18. Please don't get offended if we ask for identification – we are simply doing our jobs.
Our hen and stag party transport includes alcohol in the package, you are not permitted to bring your own. Also, we can and will refuse to serve alcohol to anybody who we think has had enough. Trust us, it's cheaper that paying the fine to clean the vehicle!
As stated above anyone under 18 cannot consume alcohol in our services or vehicles. If other members of your party supply alcohol to them in the vehicle, we will immediately stop serving alcohol to the entire party.
We appreciate that may seem harsh, but this is our livelihood and business, which relies on us having and keep our licence. We hope you understand this important part of our service provision.
What we can do
What we can do is ensure you have finest luxurious service and fun whilst using our Hen and stag party transport hire services. Again, we can ensure you arrive at the airport or hotel in your chosen stag party limo or hen party limo in the ultimate chauffeur driven service. We can pick you up in Suffolk and Essex.
Enhancing your day, we can also adore the stag party limo or hens party bus with flags to celebrate this event. We can even personalise them to a colour of your choice. Even have your name and date of the hen or stag party on them. Please visit our tailor page for more information.
Contact us today to see what we can provide in terms of luxury hen and stag transport in Essex and Suffolk..
Hen and Stag party limos