Champagne Choices
Here at White glove chauffeur service we feel there is only one way to celebrate. Any momentous occasion or event in life with a few glasses of Champagne! So we have given you a few to choose from our champagne cellar.
We offer the option to add champagne to any hire (except prom car hire of coarse). As a licensed premises we can only serve alcohol to over 18s, but of course we more than willing to provide non alcoholic fizzy if needed.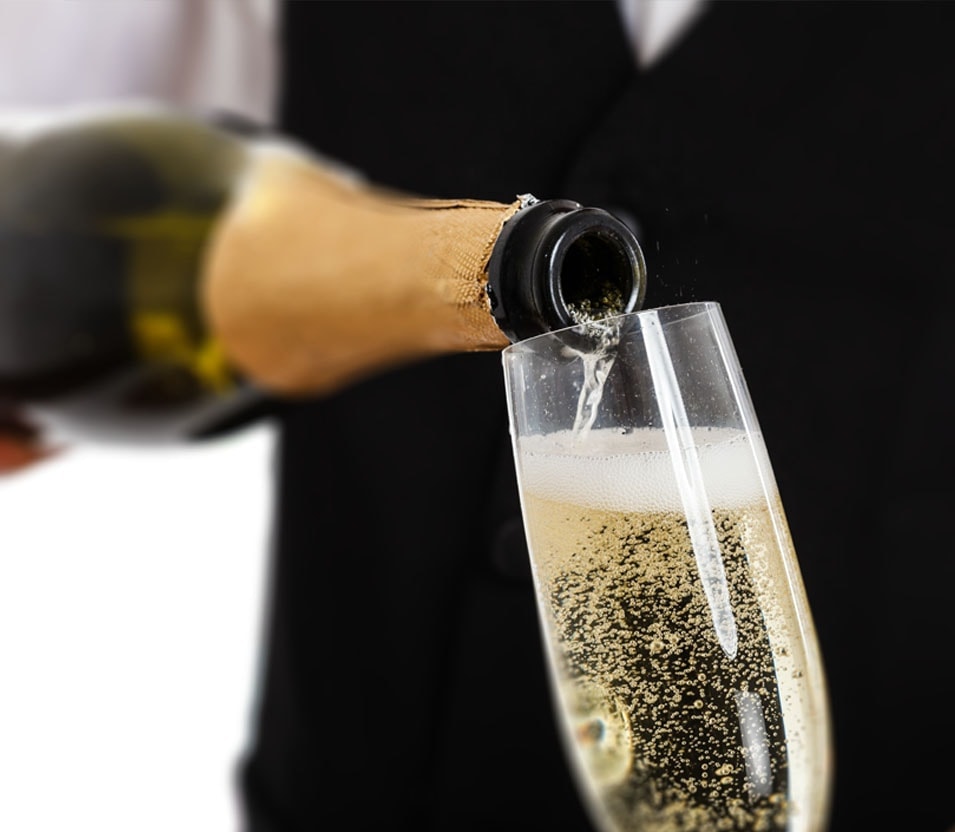 Of course, every occasion or event can be celebrated, a reward for all your hard work in life. Maybe that luxury holiday you have always dreamt of is finally here. So why not enhance the occasion and spoil yourselves with first class travel and a bottle of champagne to celebrate with. SO which is why the celebratory drinks should feel that more luxurious and memorable.
Therefore, we have taken the necessary steps to ensure that we can provide the celebratory and luxury drinks your special occasion deserves. It took a bit more than we anticipated, with a few courses to be attended and exams to be sat.
Also we even had to make some changes to our premises to comply with all the required laws. However it achieved our goal of being able to provide champagne included in our finest world class chauffeur car hire service.
The effort was certainly worth it, as it allowed us to achieve our goal of becoming fully licenced to sell and serve alcohol by Braintree District Council.
If you were wonder why you were asked to confirm if you were over 18 when booking with us, this is the reasons why!
Branded Champagne for your chauffeured Journey
Initially, our goal was to include champagne in every journey. However some journeys are quite short and we wanted you to enjoy the experience, not having to rush it.
So instead, we choose to separate the inclusion of branded champagne and make it an option. Allowing us to include a range of branded champagnes for all tastes and budgets.
Of course, we like to go above and beyond for our clients. So our chauffeur is will always pour your first glasses of chilled champagne. Right after you are seated in the car.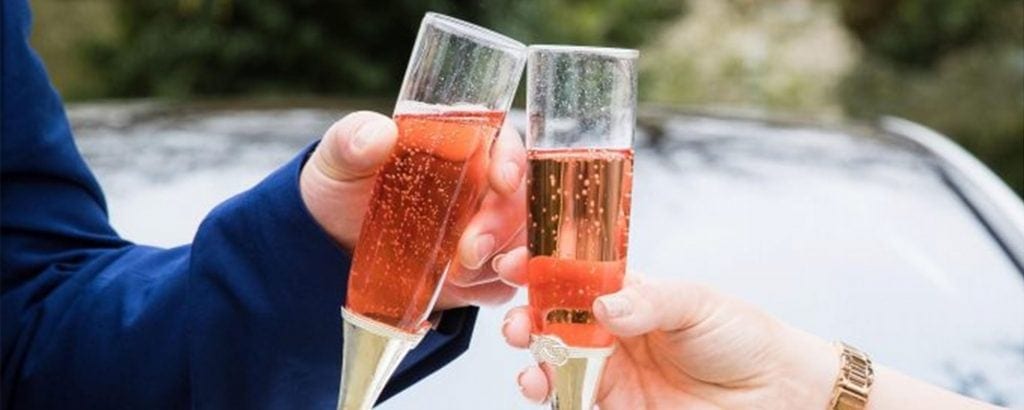 We also love a good photo opportunity. Hence we can use specially designed champagne glasses that form a love heart when placed together. Also your chauffeur is waiting on hand to take a few photos for you if needed!
Choice of Champagne
Choice of branded champagne. We understand that everyone has different tastes. Hence we have included a wide range of champagne options if you desire to choose from our cellar.
We currently offer seven types of the best champagne available for your perfect celebration, including:
Moët & Chandon
Moët & Chandon, also known simply as Moët. This is a French fine winery and co-owner of the luxury goods company LVMH Moët Hennessy Louis Vuitton SE. Also Moët et Chandon is one of the world's largest champagne producers and a prominent champagne house.
Available standard or Rose
Bollinger
Bollinger is a French Champagne house a producer of sparkling wines from the Champagne region. They produce several labels of Champagne under the Bollinger name. Also including the vintage Vieilles Vignes Françaises, Grande Année and R.D. as well as the non-vintage Special Cuvée.
Available in standard or Rose
This champagne is a favourite of 007 himself, so you know it must be worth trying!
Veuve Clicquot
Veuve Clicquot Ponsardin is a French Champagne house based in Reims, specializing in premium products. It was founded in 1772 by Philippe Clicquot and is one of the largest champagne houses in the world.
Available in standard or Rose
Dom Pérignon
So Dom Pérignon is our top champagne stocked. The name Dom Pérignon is a brand of vintage Champagne produced by the Champagne house of Moët & Chandon. It serves as that house's prestigious Champagne.
Champagne chauffeur drive