Luxury Airport Transfers
Airport chauffeur services. Treat yourself to the finest airport transfers with our luxury airport transport, where branded champagne is standard. Indulge yourself in the luxury of our white glove service. The final journey the transfer to the airport, before you jet off to your holiday destination or trip aboard.
The reward of all your hard work, a luxury holiday, but why wait until the airport for your holiday and luxury experience to commence?
So after months of planning your dream holiday the day is finally here. The stress of planning and packing are over, just the trip to the airport now and your holiday starts.
But why not start your holiday from your front door?
A luxury limo and experience awaits you. Now it is time to leave, a professional chauffeur knocks on your door, introduces themselves and offers you a cooling towel. Then proceeds to take your language and place it in the boot.
Then returns to escort you to the vehicle, under the protection of an umbrella if it's raining.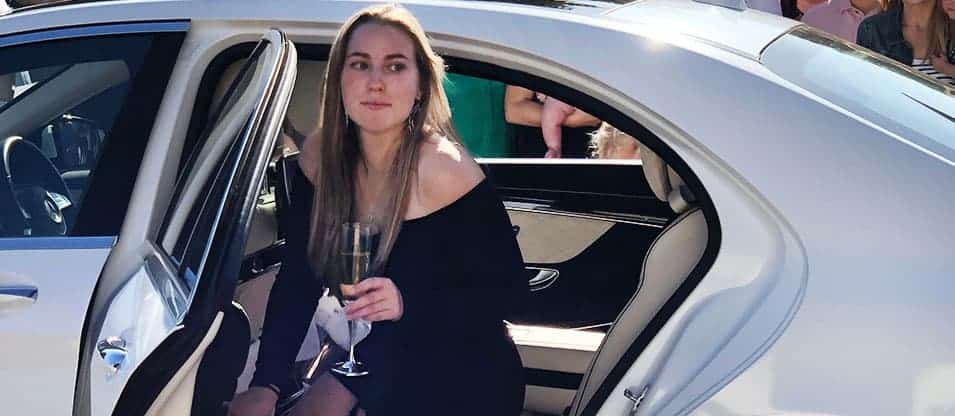 Travelling to your Holiday Destination in Style
So let us send you off in style with our luxury airport transfers service. Rather than getting an airport taxi or slogging it on public transport. Let our chauffeurs drive you in one of our luxury chauffeur driven Mercedes vehicles straight to your airport drop off.
Whether starting from your hotel suite or your home, a luxurious journey awaits you both. You've survived all the stresses of work and planning a holiday, so let's take the last one away, the transfer to the airport.
So let us help you relax and prepare for your holiday. Enjoy First class travel ensuring you arrive at the airport on time and without any problems. The perfect way to prepare for your flight ahead.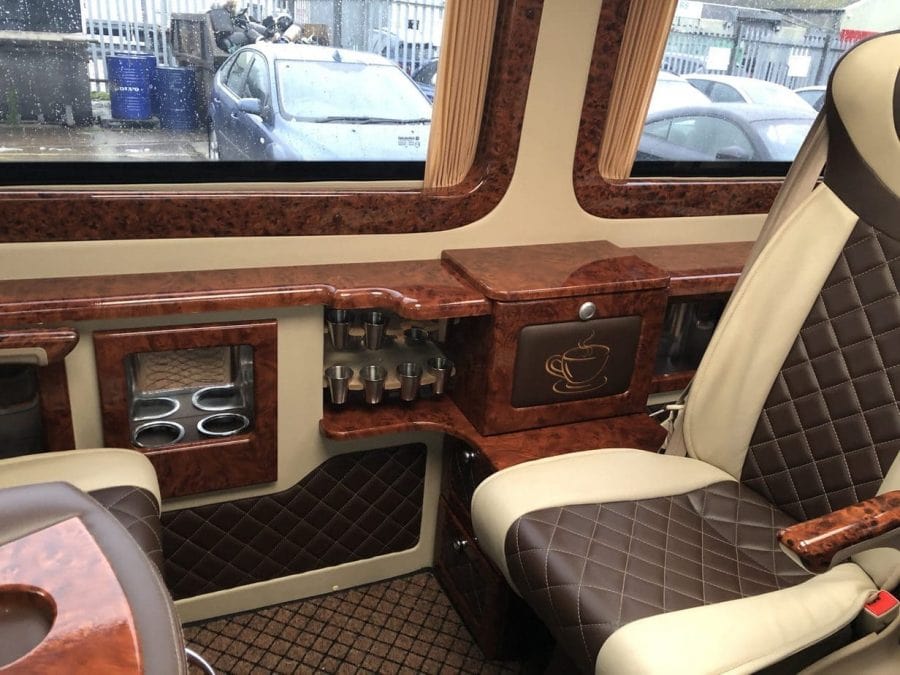 First class travel
Sit back, relax, and unwind as you indulge in our white glove chauffeur service. Enjoy the VIP treatment, as we pour your first glass of champagne for you, the start of your luxury travel to the airport with your airport chauffeur.
Then sit back and relax whilst enjoying the comforts of the car. Maybe watch a film or some TV whilst having a massage in the seat and enjoying your branded champagne.
This finest airport drop off service is the red carpet treatment. So treated like a VIP, one of the best ways to get yourself into the right mindset for your holiday.
Sip on some bubbly as you plan about your special holiday activities. A bottle of branded champagne can be added in our booking system for all your luxury airport travel requirements.
Moreover you can even upgrade your champagne with various options available. Check our range of premium quality champagne to see what is available!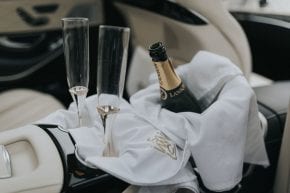 So no matter the destination. We guarantee you will arrive at your holiday airport in the best mood possible with our luxury white glove airport chauffeur service.
Enjoy heated and cooled leather seats made from premium leather. Refresh yourself with some cooled towels. Enjoy the perfect ambience with a climate controlled cabin.
Plus so much more with the many perks included with our luxury airport limousine chauffeur service.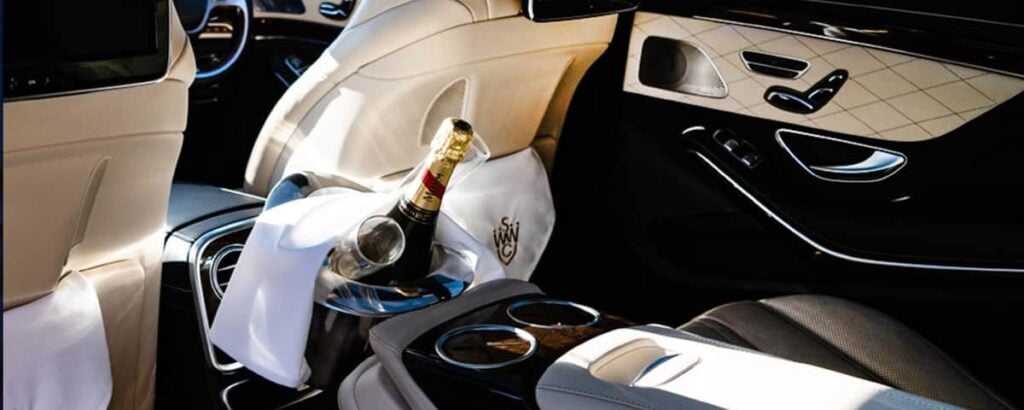 Get an instant quote for your airport chauffeur
With our quote and booking system it is easy to get an instant cost for your airport travel requirements. Just click on your desired airport for your journey.

Get into the holiday mood with luxury Airport transportation!
Of course, you don't need to crash back down to reality upon your return either. We understand that international travel is exhausting and stressful.
Thus returning from an incredible holiday might leave you with the holiday blues. So what better pick me up than another luxurious experience on your return with a transfer from the airport?
We provide airport drop off and pick up holiday chauffeur services.
So why not keep the thrill of your holiday going a little longer once you get back?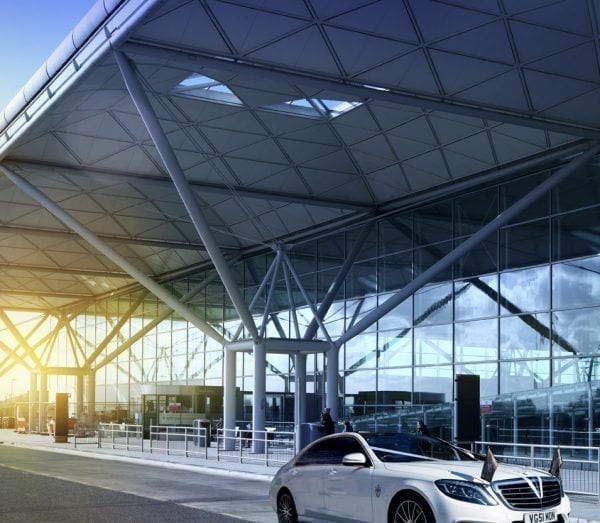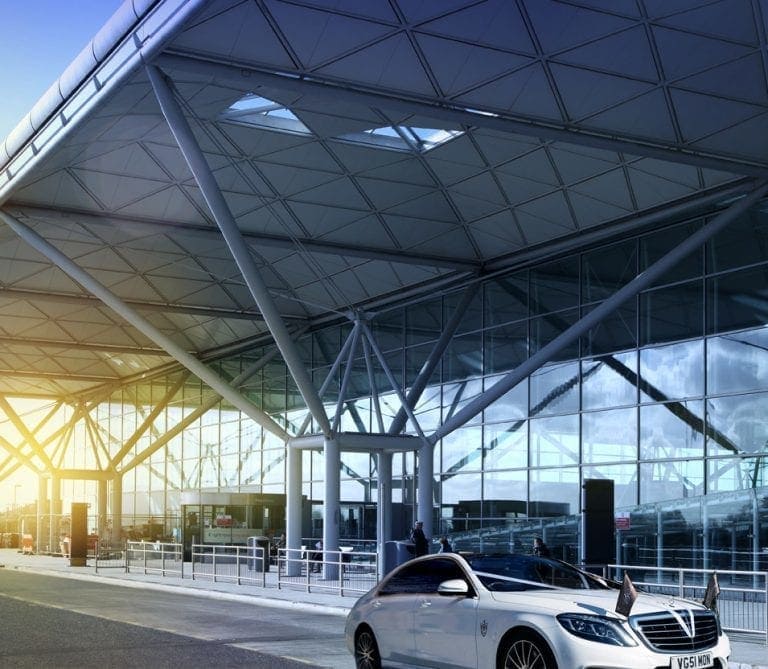 Airport drop off and pick up
Airport drop off and pick up. Let us drop you off and pick you up from outside the terminal (if available at your chosen airport). Arrive and leave the airport like a VIP with the finest airport transfers service.
All part of the perfect holiday airport experience that awaits you. On your return be pampered and refreshed with cooling towels, be seated in the finest luxurious seating enjoying a first class service for the last part of your great holiday.
A Transfer from the airport with Meet and Greet
Meet and Greet, we can also meet you inside the terminal with a welcoming cooling towel. Then carry your luggage and escort you to the limo. then settle you in the car and start your first class journey to your home or destination.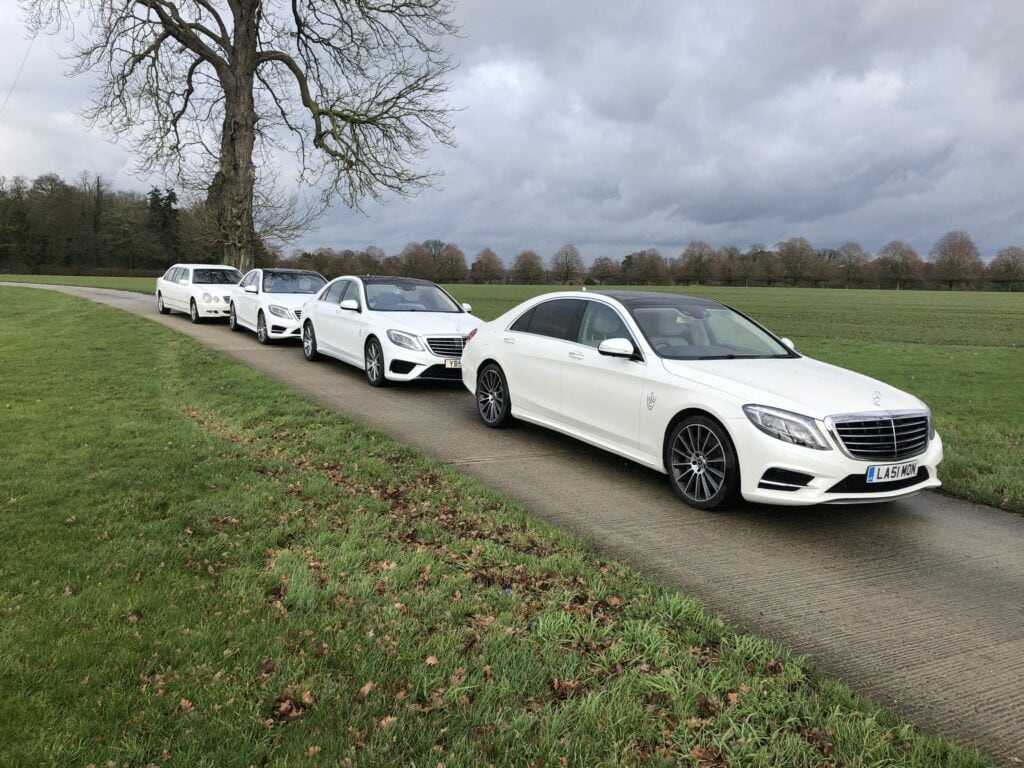 Luxury airport transport vehicles
Looking for a luxury vehicle for your airport transfer? We have a range of vehicles to choose from that includes:
Also all Mercedes vehicles come fully kitted with everything you could need to kick off your holiday festivities in style. As is our tradition, we can offer a delicious bottle of branded champagne with every drop-off.
So with our luxury airport transport, you can raise a glass to your hard work that has earned your dream holiday.
Also each vehicle is equipped with the finest luxury leather seated, personalised climate control. Some even have electrically adjustable heated and cooling massage seats! So ideal for your luxury airport transfers.
All airport drop off and pick up transfer arrangements are bespoke to meet the needs of every couple. So be sure to contact us for more information on our personalised luxury honeymoon transport options we can offer.
We cover all London airports, including Gatwick, Heathrow and Stansted. Airport transfers from your front door and the airport, providing the pinnacle of luxury for your journey in first class.
The ultimate airport chauffeur driven service for your luxury airport transport requirements.
We drive to serve to you!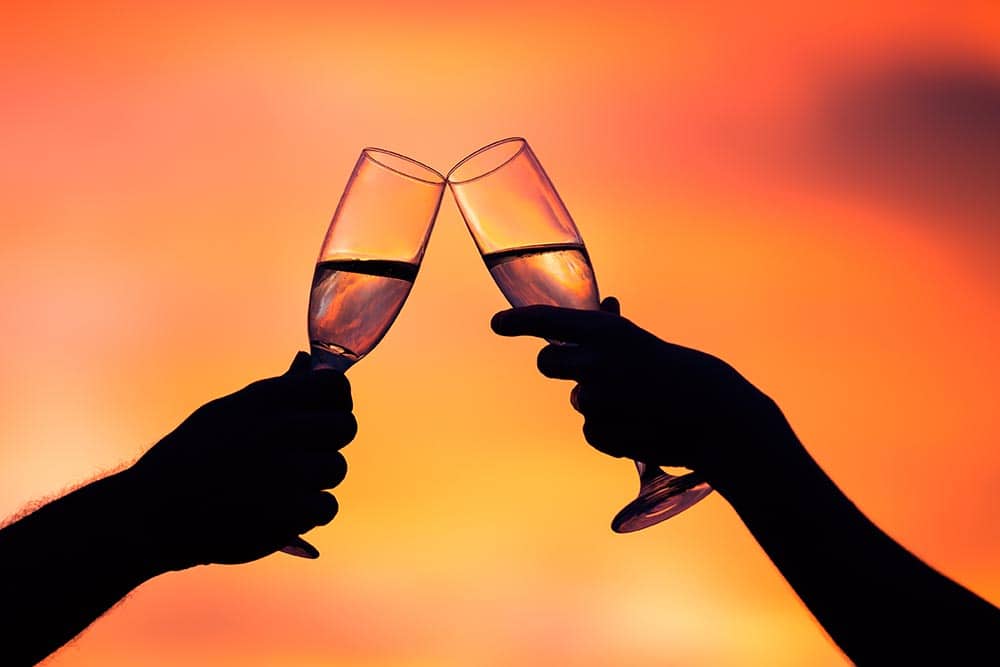 Honeymoon airport transfer