So what is a white glove service? What should you expect from a white glove service? The bear minimum should be a first rate experience. After all, this is all about providing a very high level of excellence and service. So attention to detail and diligence is all part of the thoroughness in delivery.
So meticulously, precisely delivered, giving a level of service that leaves you wanting for nothing and providing an amazing experience. Also rest assure that a lot of attention has gone into caring about the small details. Consequently providing you with an amazing impression and a sensational service.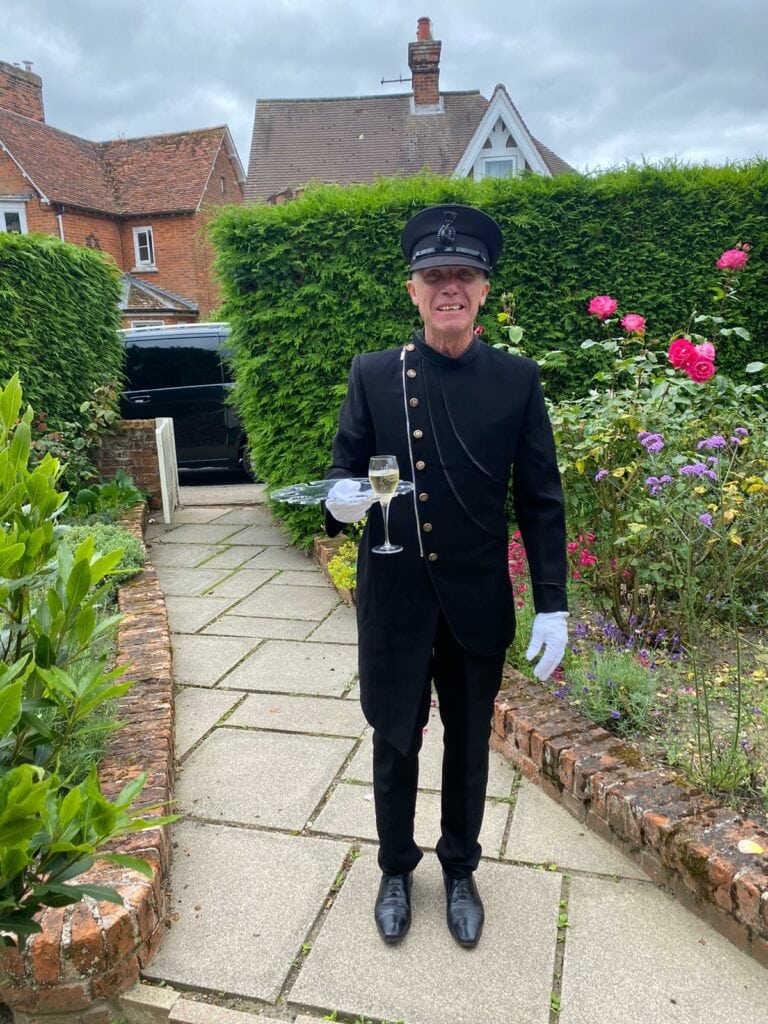 World class service
A white gloved service should provide a world class experience. This is why White Glove Chauffeur service was created. Thus taking your transportation from ordinary to extraordinary for all your travel requirements.
However, firstly the attention to detail should start with our delivery of our white glove services. So this is why an off the peg suit would never do. We knew a world class facility would demand a stand out chauffeur uniform.
Thus reflecting the attention to detail, style and the finesse service we deliver. Also we wanted you to know who we are when you see us, giving you instant peace of mind and comfort.
So we designed and had our bespoke uniforms made, not just made, but made to measure for each chauffeur. This commitment to detail is just a small part of our luxury services.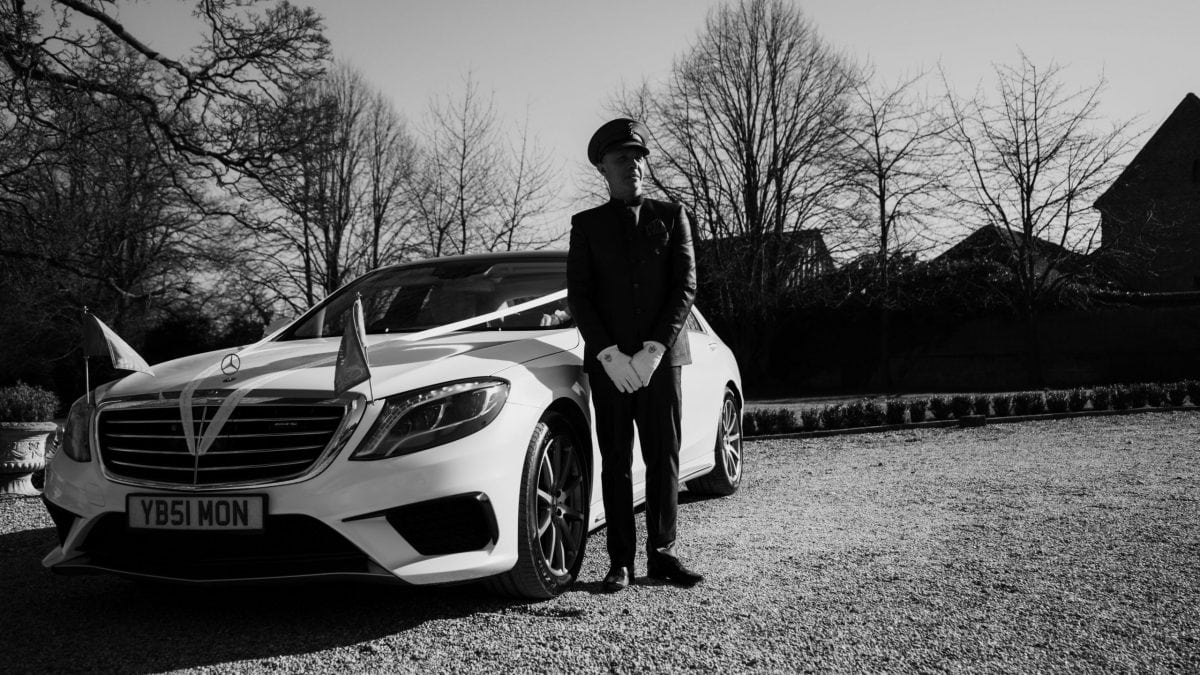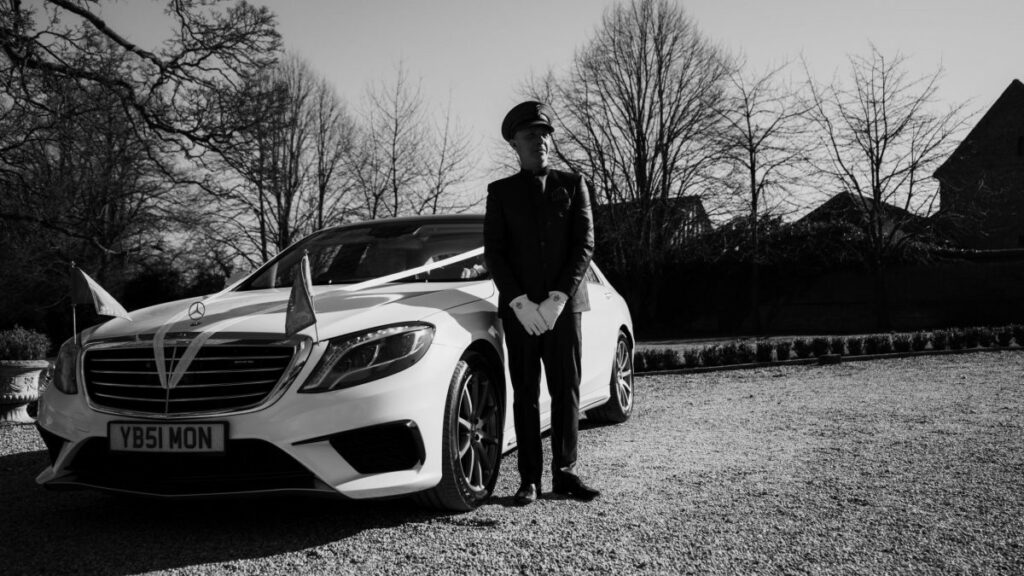 First class white glove services
Also we realised that we would have to adapt our vehicles to deliver such an elite and epic services. Consequently we needed holders for champagne flutes and champagne bottles. Which of course are not standard fittings in luxury vehicles.
So we knew, that having to hold a chilled glass of champagne for the journey was not a good experience. Also of course it increases the chance that you may spill it.
Hence we had bespoke holders and units made to measure to fit each vehicle. These holders and units securely hold your champagne flutes and bottle chiller throughout your journey as needed.
Understanding the attention to detail required to deliver our luxury chauffeur driven car hire service is something we take very seriously. This is why we we have made the whole event totally bespoked to your needs, not ours.
This is all part of providing an elite white glove service by definition.
Your luxury travel needs
We take your luxury travel needs very seriously. Whether it is for a corporate event hire or an airport transfer. This is why all our services are bespoked to your requirements. So we offer a choice of uniforms and champagne upgrades. In fact we will endeavour to fulfil any request you have, however small or large.
This is the true meaning of white glove services, our whole intentions are based on providing the perfect circumstances for your requirements. So whether that's travel for just 2 people or 13 on our VIP mini coach. We can bespoke your luxury transportation to your requirements, just contact us to arrange.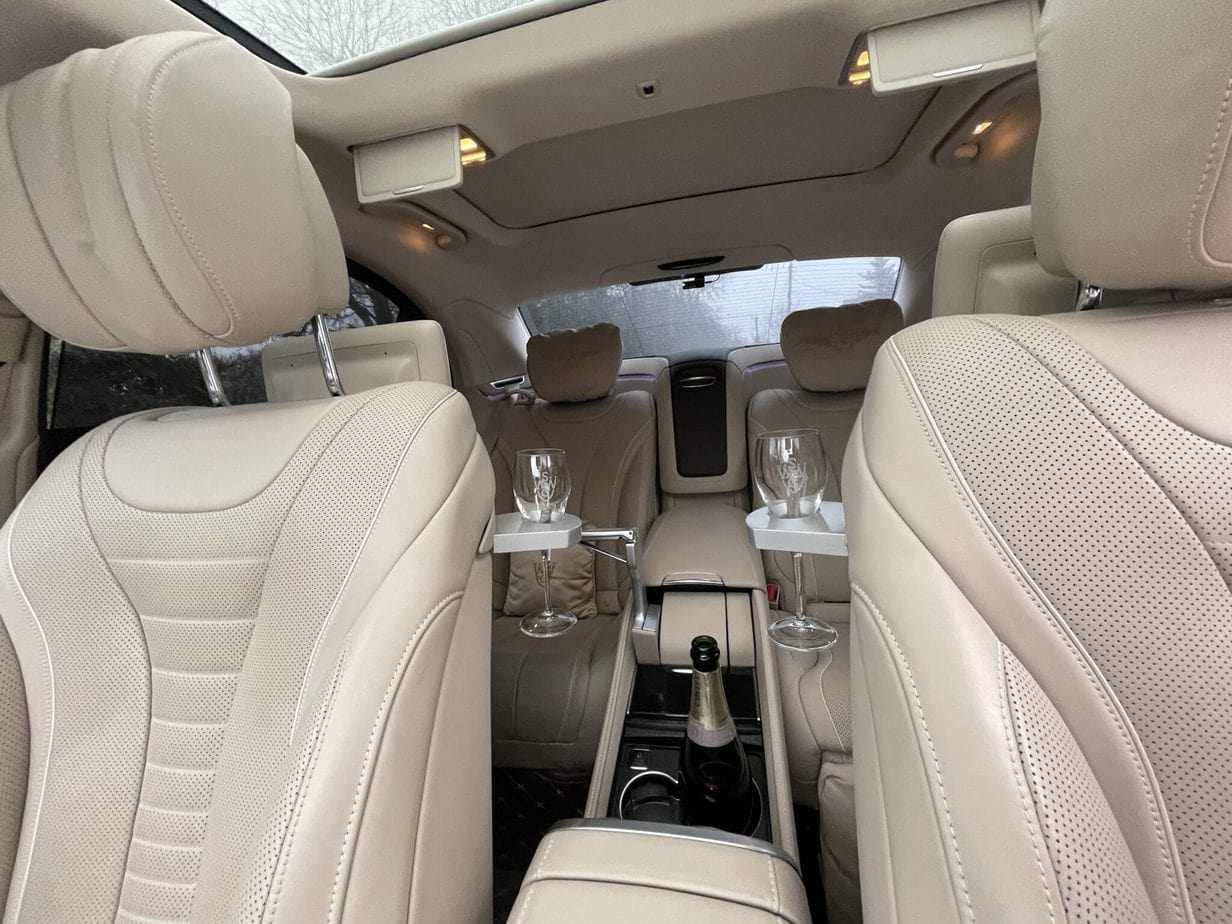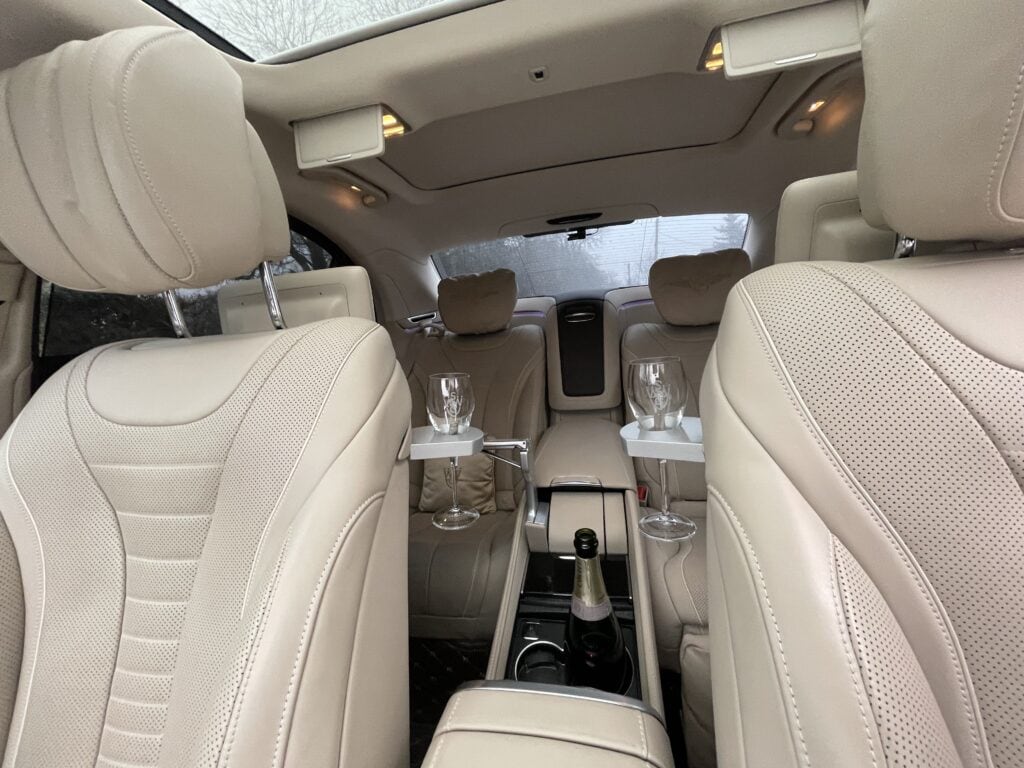 The real deal
Rest assured we are compared to the real deal and deliver what we promise. A VIP experience awaits you and your guests.
So often in cities, we see of course other companies and luxury cars. So often pulling up and the clients letting themselves out of the vehicle in the rain even.
This is far from the white glove service we deliver. Thus we will always aid you from the car and if raining we will shelter you with an umbrella until you are under cover. The same on collection, we will be by the door ready to greet you and escort you safely to the vehicle.
We also greet you with a champagne welcome when we first collect you. Also all of our vehicles carry cosy blankets and umbrellas for your convienence.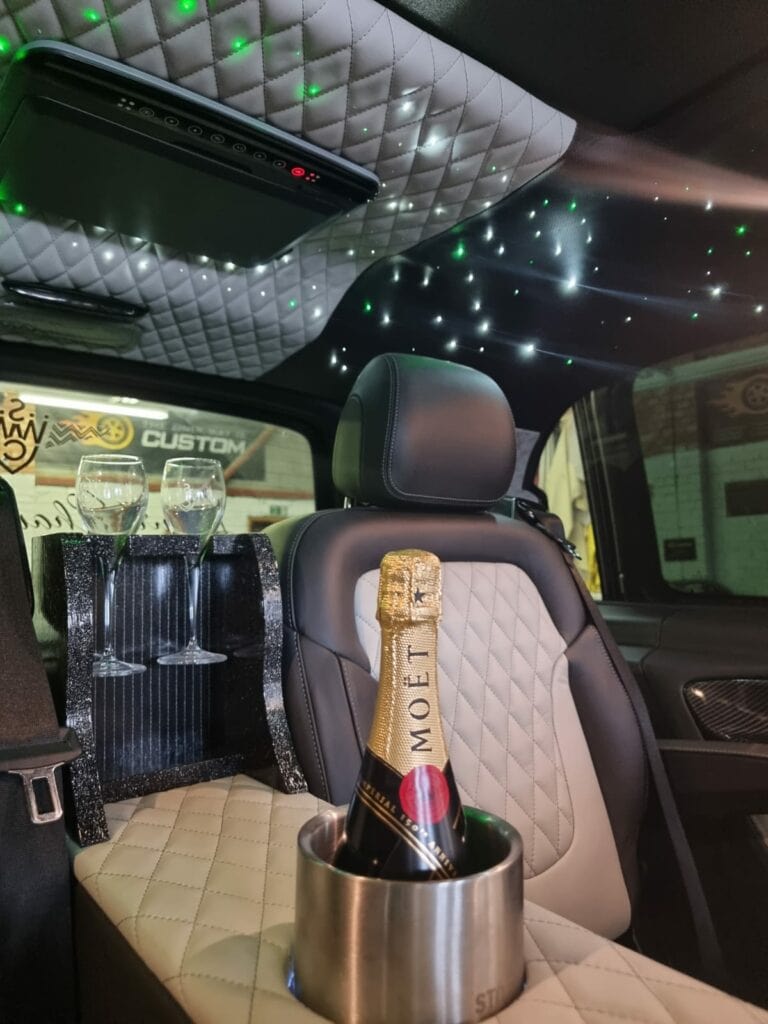 White glove service style and comfort
So of course a luxury white glove service is about the persons delivering the service and the detail. Also it is normally accompanied by the finest brands.
Our ethos is the level of service should always exceed the product. However the product also needs to deliver the ultimate level of comfort, class and style.
So it was important that our fleet of luxury vehicles also delivered luxury and comfort. Hence we have a range of Mercedes S classes with some of the highest specifications in the UK. So expect heating and cooling luxury Nappa leather seating. Also media screens and massaging seats, panoramic sunroofs and privacy blinds.
The VIP Mercedes S class even has tables you can work from if needed and a fridge to chill the champagne.
So unlike most other companies, we limit our s classes to 2 passengers in the rear compartment. As after all luxury and comfort is also about space. The whole luxury encounter would be pointless if you crammed 3 people onto the back seat. However with this in mind, this is where we have fitted the bespoke champagne holder.
Our VIP mini bus and coach range also have all the amenities for your comfort and entertainment. So again on board fridges, starlight roofs, massaging and heating seats.
So again all our vehicles can be bespoked to your exact requirements for your luxury transportation needs.
Ensuring we provide the finest white glove service for your luxury travel needs across the UK and even into Europe.