Our Chauffeur Services in Essex
Offering the finest luxury Essex chauffeur services the County has to offer. Based in Essex on the Suffolk border we are within easy reach of major towns like Colchester and Chelmsford. Also with Braintree just down the road and Stansted airport 30 miles from us, we provide the perfect Essex airport transfer.
Enabling us to provide the most perfect chauffeur service Essex has to offer. Providing first class transfers from the airport and of course the finest transfer to the airport also.
All our airport transfers too and from Essex include free branded champagne as standard, as does any booking over £125.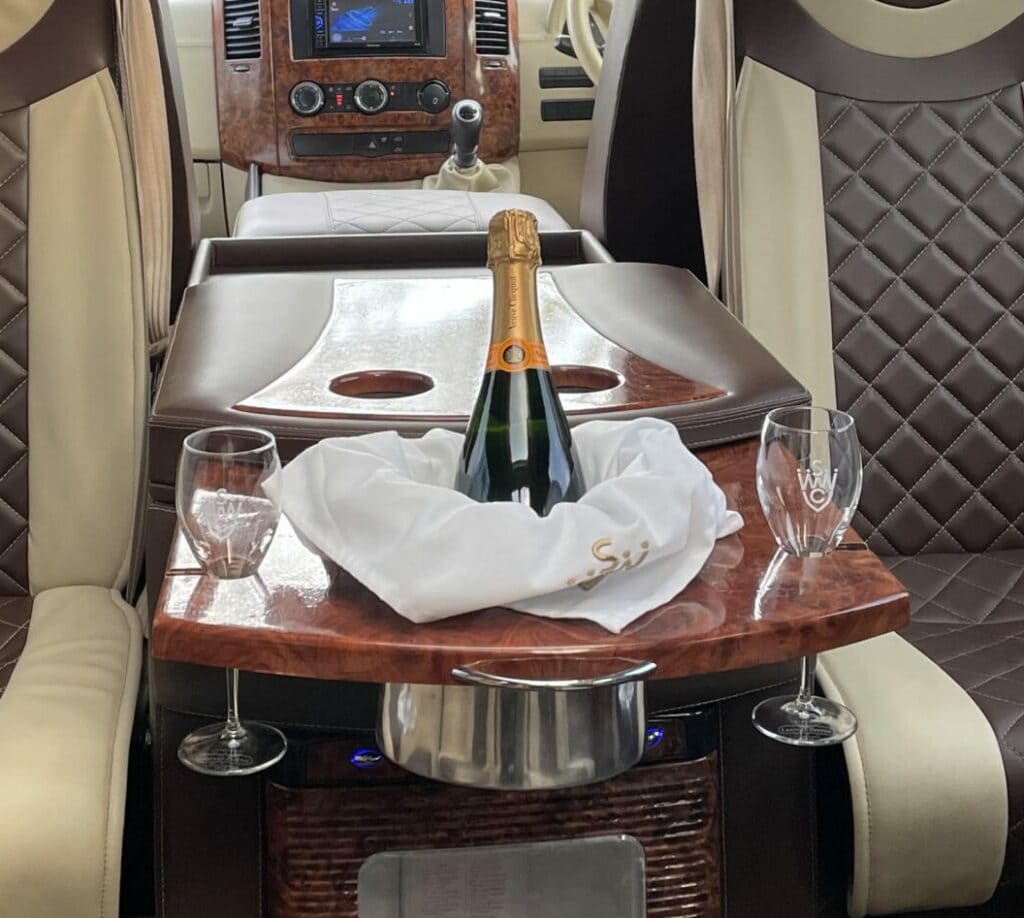 Our first class chauffeur service covers all aspects of your travel requirements in Essex. We understand what it takes to deliver a VIP experience befitting of your occasion or event. This is why we also offer many different options to personalise your limo hire in Essex.
Whether you require transport for just the two of you for a romantic fine dining date night, or a limousine for six of you to go to the races. We have you covered with the best luxury chauffeur service in Essex.
Also with a luxury minibus and partybus arriving shortly, we can take care of larger parties with the ultimate chauffeur driven service in Essex.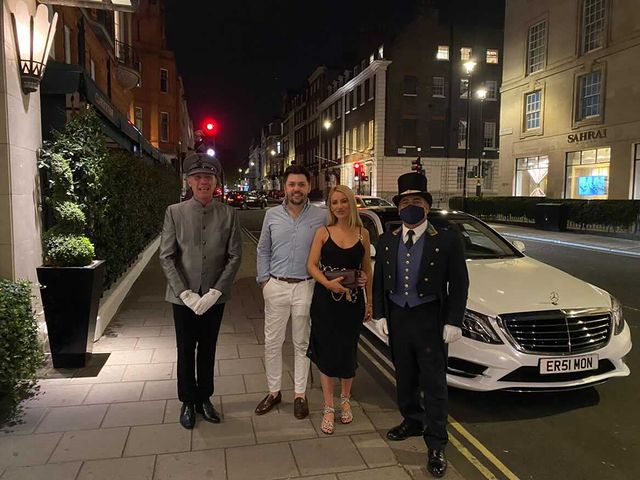 First class luxury travel
Our white glove Essex chauffeurs provide the finest first class luxury travel in Essex. A professional chauffeur cares for your well being within the duration of your limo hire.
We are not just here to drive you from A-B, we are here to provide an experience, where you truly feel like a VIP or royalty. Caring for your needs from arrival, until your hire finishes. Providing the care and attention to detail that will leave you not wanting or needing.
From pouring your champagne, also greeting you with cooling towels on a hot day or shielding you from the rain with an umbrella. Converting the seat into a bed for your long journey home and supplying you the cosiest blanket and pillow. This is just part of our first class Essex chauffeur service we provide for your travel needs.
So relax, sit back, enjoy a massage in your seat and toast the occasion with your champagne.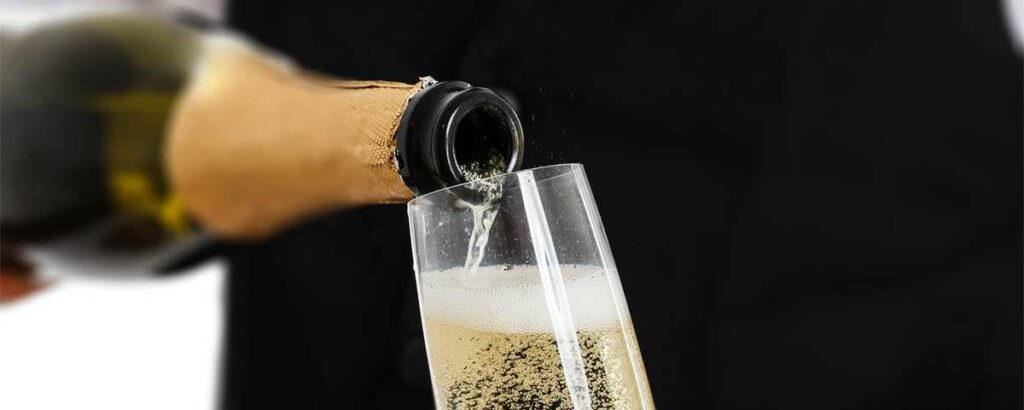 Event services in Essex
So what do our chauffeur services cover in Essex? We cover all major events, like ladies day at the races and London Christmas light tours.
In reality any luxury journey you require to a destination. However we will list the main ones.
Essex airport transfers
Essex airport transfers, travel in first class to any London airport. We supply luxury chauffeur driven airport transfers in Essex to Heathrow, Gatwick and Luton.
Also Stansted airport and Southend Airport in Essex, offering drop off and pick up options. Choose from our fleet of vehicles available for your airport transfer from Essex to any London Airport.
The finest Mercedes S class limos in the county provide transport for 2 passengers. The Mercedes Pullman can transport up to 6 people to the airport, although for your ultimate luxury and comfort we would recommend only 4.
Finally a VIP Mercedes Sprinter minibus. Luxury travel for up to 8 people, providing the finest airport transfers Essex has to offer.
All our Essex airport transfers come with free branded champagne as standard. Please visit out airport transfer page for more details.
Make your next airport transfer a first class experience with the finest chauffeur service in Essex.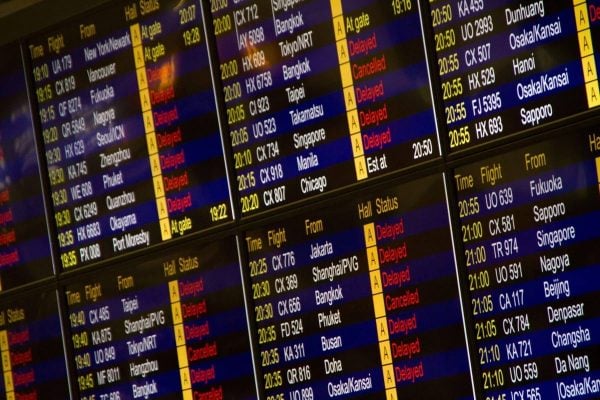 Essex Prom Car Hire
Supplying the most luxurious prom car hire in Essex. We realise this is not just a drive in a nice car. This is a celebration of all the hard work you have put into your exams. So this is why we adorn the prom vehicle with flags and ribbons, which of course you can personalise if required.
This is about your Prom night and making a red carpet entrance, so let us provide the luxury service you deserve. We even offer non alcoholic bubbly for the journey. Visit Prom car hire for more details.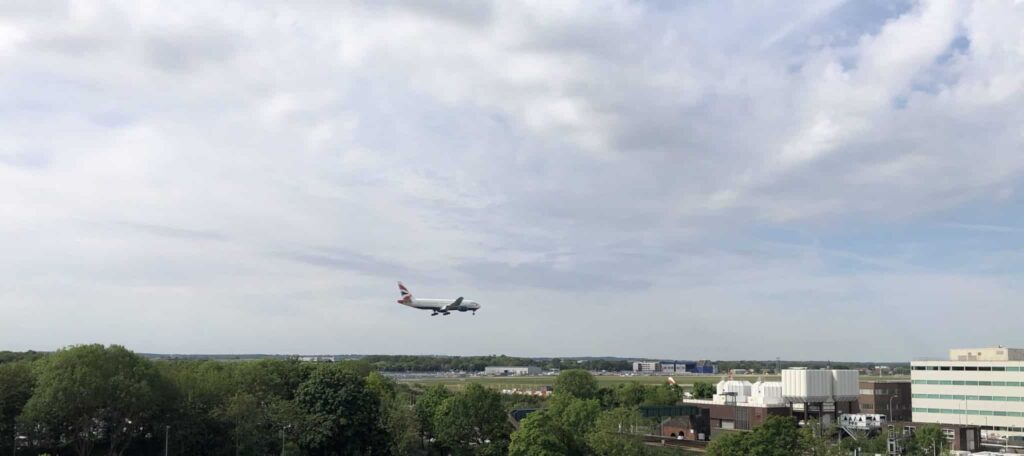 Stag and Hen party transport
With our party bus arriving in 2021, we are really excited to add it to our Essex chauffeur services. So of course this will be the most indulgent and luxurious party bus experience.
So not happy with just providing a white glove chauffeur, it will also have a white glove waiter taking care of all your requirements and most of all adding to the fun.
From just having a party on the bus, to partying and dropping you off in London or at an airport. Maybe even a manor house, however you decide to celebrate your hen or stag party, we will be at your side providing the ultimate experience. Visit Stag and hen party vehicle for more details.
Event and Occasion chauffeur hire
Befitting also, to the Essex theme of occasion, we can provide luxury chauffeured transport for any event or occasion in the county. From surprise birthday limousines, to date nights, even a surprise engagement. What ever the event or occasion we can bespoke your Essex limo hire to commemorate the occasion.
Adding flags or ribbons to our chauffeur fleet of vehicles is easy. Just add your requirements on the booking page and contact us, then we will do the rest. So ensuring you have the perfect vehicle for your event. Visit the tailor page for more details on how we can enhance your limo hire in Essex.
Travel to Race days from Essex
The sport of kings, so make your race day experience complete with a luxury limo. Arrive like royalty at the racecourse with our Essex chauffeur services.
Enjoy champagne en route to the course with friends, whilst working out your bets for the day. Maybe take the party bus there to celebrate an event, however you wish to arrive. We have the luxury vehicles and service ensuring you arrive in style looking like a winner.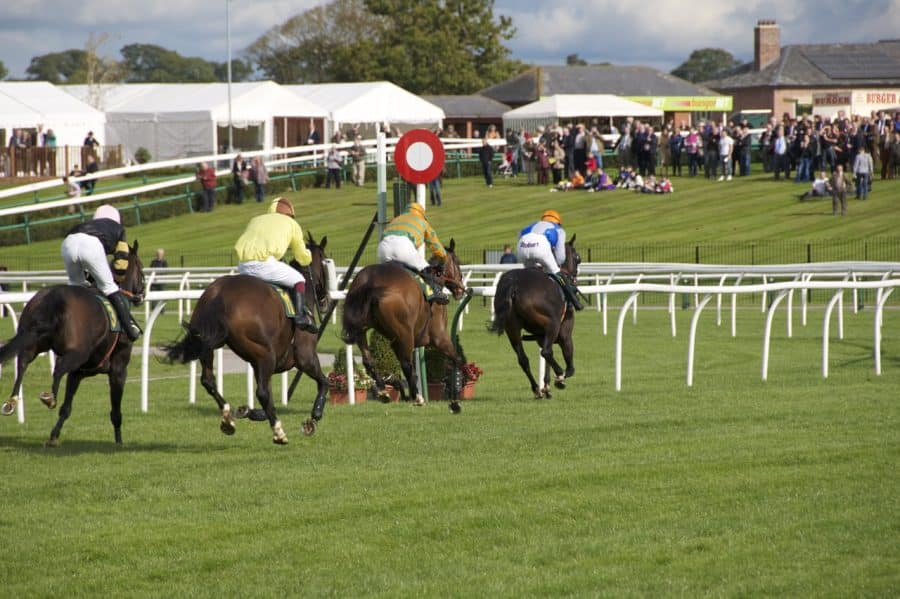 Booking your Essex chauffeur service
Booking the most luxurious chauffeur service Essex has, is easy. Just click on the instant quote button, then select the chauffeur driven service you require. Enter your desired booking date and time, then your pick up details and destination details.
We will show you an instant online quote in under 30 seconds for your travel requirements and luxury limo hire in Essex.
Then choose your luxury chauffeur driven vehicle and add any extras you would like. Choose from us delivering flowers, to adding flags and the refreshments you require for your journey.
We also offer a selection of champagne, beers, soft drinks and non alcoholic drinks, all at a very fair price. Please be aware as a licensed premises we cannot supply or serve alcohol to anyone under 18.
To book your Essex chauffeur service, just proceed to checkout. We offer full help and advice on every booking page, should you require it.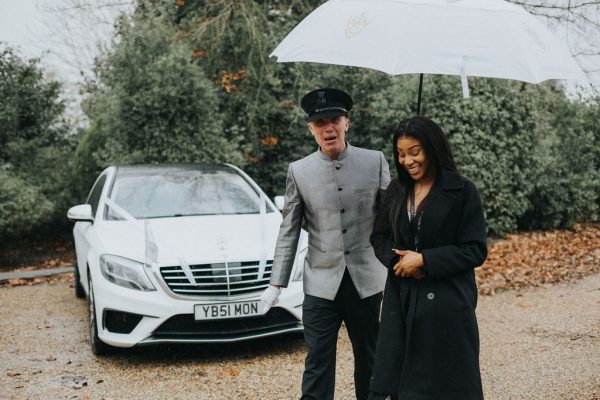 Luxury chauffeur driven vehicles
Our luxury fleet of chauffeured vehicles in Essex, consist of three Mercedes S class Limos and a 6 door stretched Mercedes S class Pullman. Also we have a VIP Mercedes Sprinter minibus for hire to provide luxury airport transfers for up to 7 people.
The s class limos are some of the most luxurious in the UK. Offering massaging seats, TV and heated cooling seats to name a few luxuries.
The grand Mercedes Pullman is a perfect entrance for any event or occasion. Offering a carrying capacity of 6 people or 4 if you require the champagne package.
Also the VIP minibus can accommodate up to 8 passengers for any event. It is ideal for Essex airport transfers, with being able to carry 8 large cases.
Also our party bus will be able to transport 14 people to any event or occasion as part of our Essex chauffeur services.
Race photo supplied by horse racing photo
Airport Chauffeur service Essex