Chauffeur driven car hire in Suffolk
Looking to hire a luxury chauffeur driven car in Suffolk? Whatever you need to hire we have the finest chauffeur service Suffolk has to offer. Needing the best luxury chauffeured driven car service? Then look no further.
All our bookings over £125 come with free branded champagne as standard, enhancing your first class travel even further.

Our white glove services provides the most luxurious vehicles and service available throughout Suffolk. Providing the finest luxurious chauffeured car hire in the county.
We have an extensive range of the finest chauffeur driven limousines to hire from that are perfect for your local event.
Luxury Suffolk airport transfers to all London airports, prom car hire and Hen and stag party limousine hire, to name a few of our first class chauffeur services.
Event & Occasion Chauffeur hire
Big events and occasions, we have a fleet of Mercedes limousines, VIP minibus and limos for hire in Suffolk.

How much will your chauffeur driven vehicle cost to hire in Suffolk? Check our hire prices where you can get an instant quote for your dream chauffeur car service in under 30 seconds.
With our instant quote and booking system. Just choose your date and enter the hire details. Then we will show you the available vehicles for the perfect journey to your destination.

Consequently, your chauffeur driven car hire price for Suffolk is shown instantly, you can personalise the vehicles to create the perfect transport for your journey.
Choice, we also offer you options to add beverages, personalise the flags and ribbons if required for your grand occasion in life.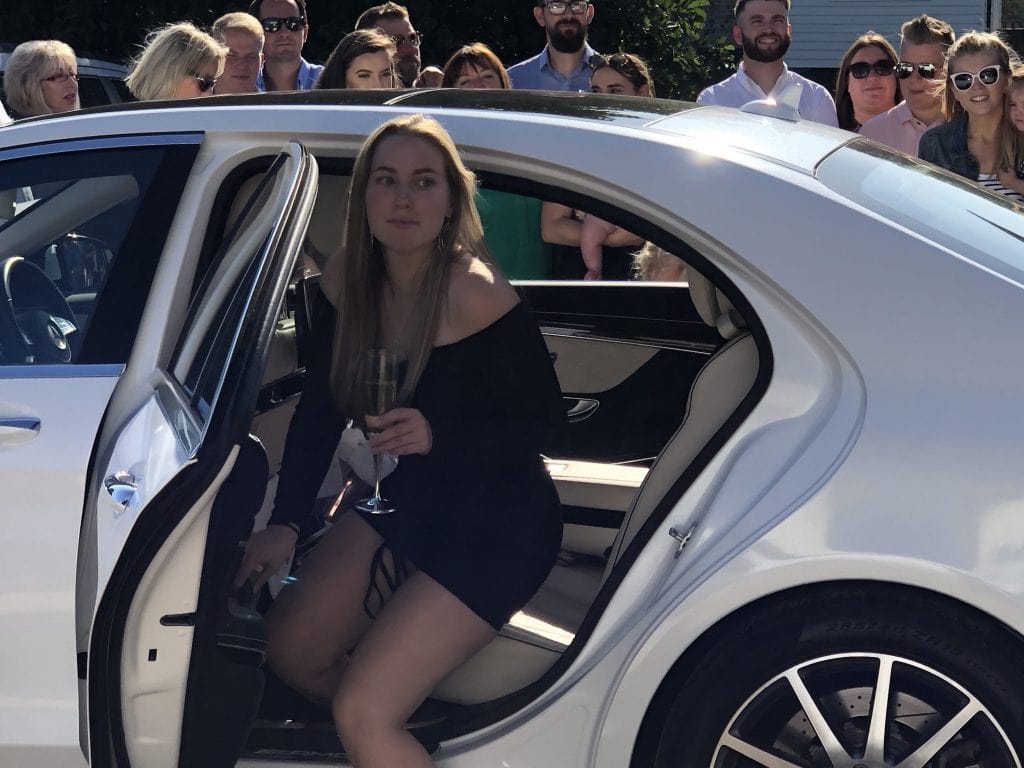 White glove service
When you hire a car from us, you get much more than just a vehicle to drive you around to your occasion in Suffolk. You get a chauffeur driven white glove service with an experienced and courteous chauffeurs to ensure your day is extra special and unique. They will accommodate your every need and ensure that you arrive at your event venue on time and in style.
As Suffolk's foremost luxury chauffeur driven car hire service. We know that the small touches and attention to detail that make a big different to your big day.
On our fine dining experience, your chauffeur can escort you to and seat you at your table. Then pour your first glass of champagne, ensure you have water on the table, before introducing you to your waiter. For example.
Your Suffolk chauffeur driven car is fitted with all the bells and whistles, including branded champagne, cooling towels, heated seats, climate control, flat screen televisions. Everything to make your journey that bit more luxurious whilst seated in the finest leather.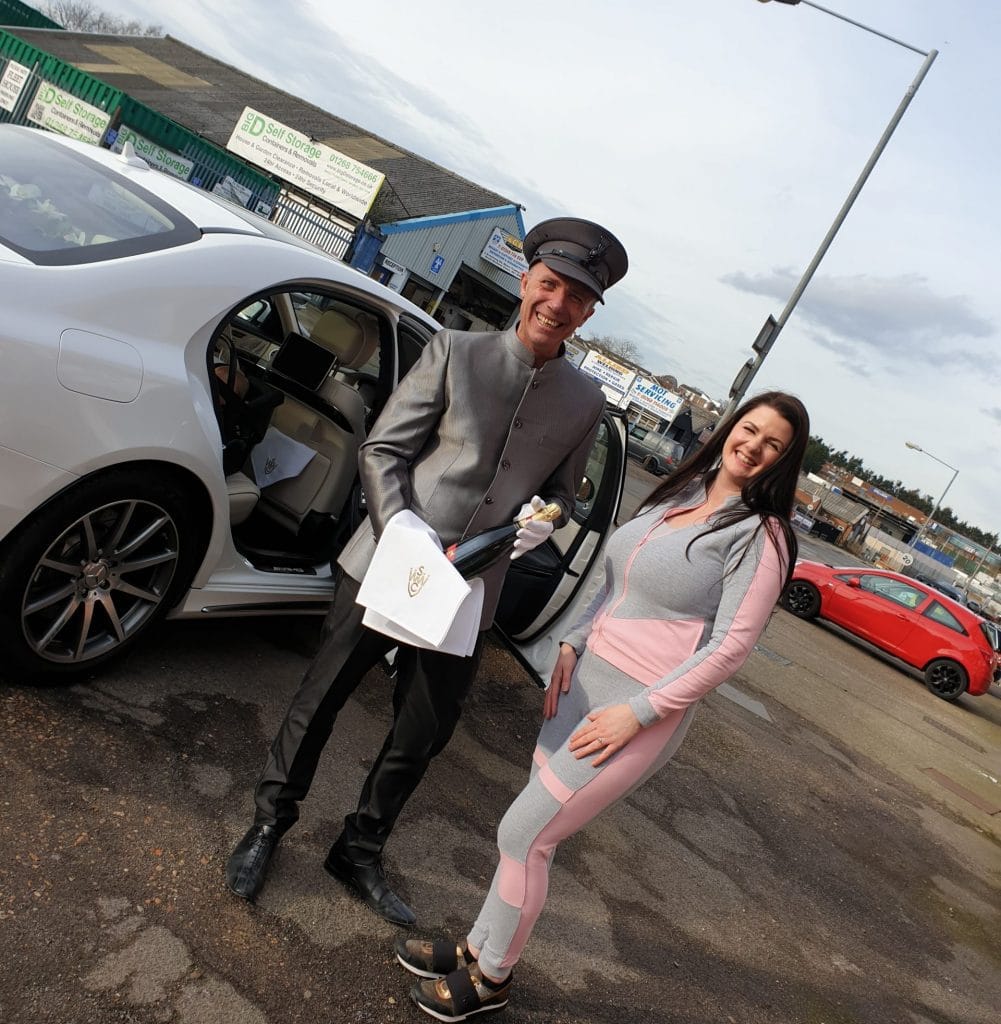 Luxury Limos for hire in Suffolk

Luxury limos for hire covering the local area of Suffolk. Our Mercedes S class limos are some of the highest spec models in the UK. The luxury needed to compliment the the most important events of your life. So it's only right that the Suffolk limo taking you to and from the event is extra special!

Rest assure that with Suffolk's finest limousine service, you will be driven to your venue in a beautiful Mercedes S Class vehicle of your choosing.
Consequently, these luxurious Mercedes limos ideally carry 2 passengers and are set up to supply Champagne in the rear compartment. Two of our Mercedes S class limos for hire have massaging seats, TV and dvd for your ultimate comfort. All have air suspension, luxury climate control, heated seats and panoramic sunroofs making the perfect Suffolk chauffeur service experience.
Also of course being limos, they are all the LWB version, thus providing the extra room in the rear for your comfort.
VIP minibus and Mercedes Pullman Limousine
Need a chauffeur driven vehicle for 6-8 people? The grand Mercedes Pullman turns heads were ever it goes in England. This 6 door stretched limousine can carry up to 6 passengers. Providing your own sealed compartment, with your own climate control and music system. Don't worry it has an intercom, so you can always be in touch with your professional chauffeur.
The Mercedes VIP sprinter minibus can accommodate up to 8 passengers for your chauffeur driven needs in Suffolk. Providing a bespoke VIP cabin for your ultimate comfort and relaxation. Equipped with its own fridge and coffee machine for your VIP travel in East Anglia. Seven reclining leather seats, a media system with screen and coloured lighting.
Both the above vehicles provide the perfect comfort for airport transfers in Suffolk, as well as luxurious travel to any event or occasion.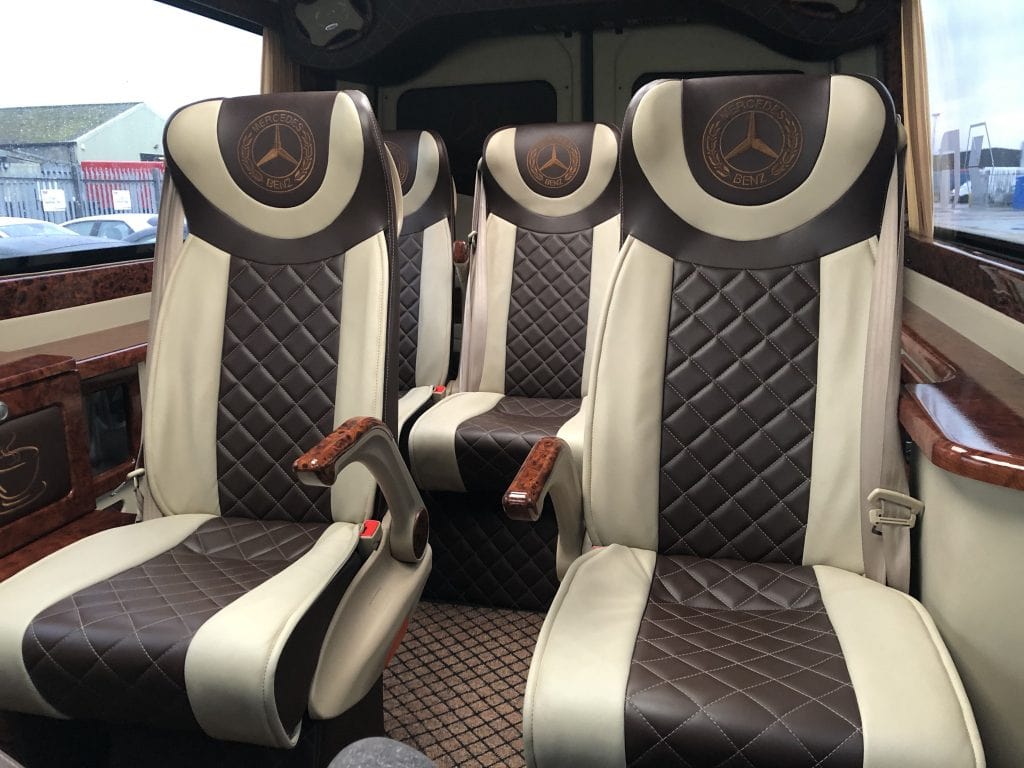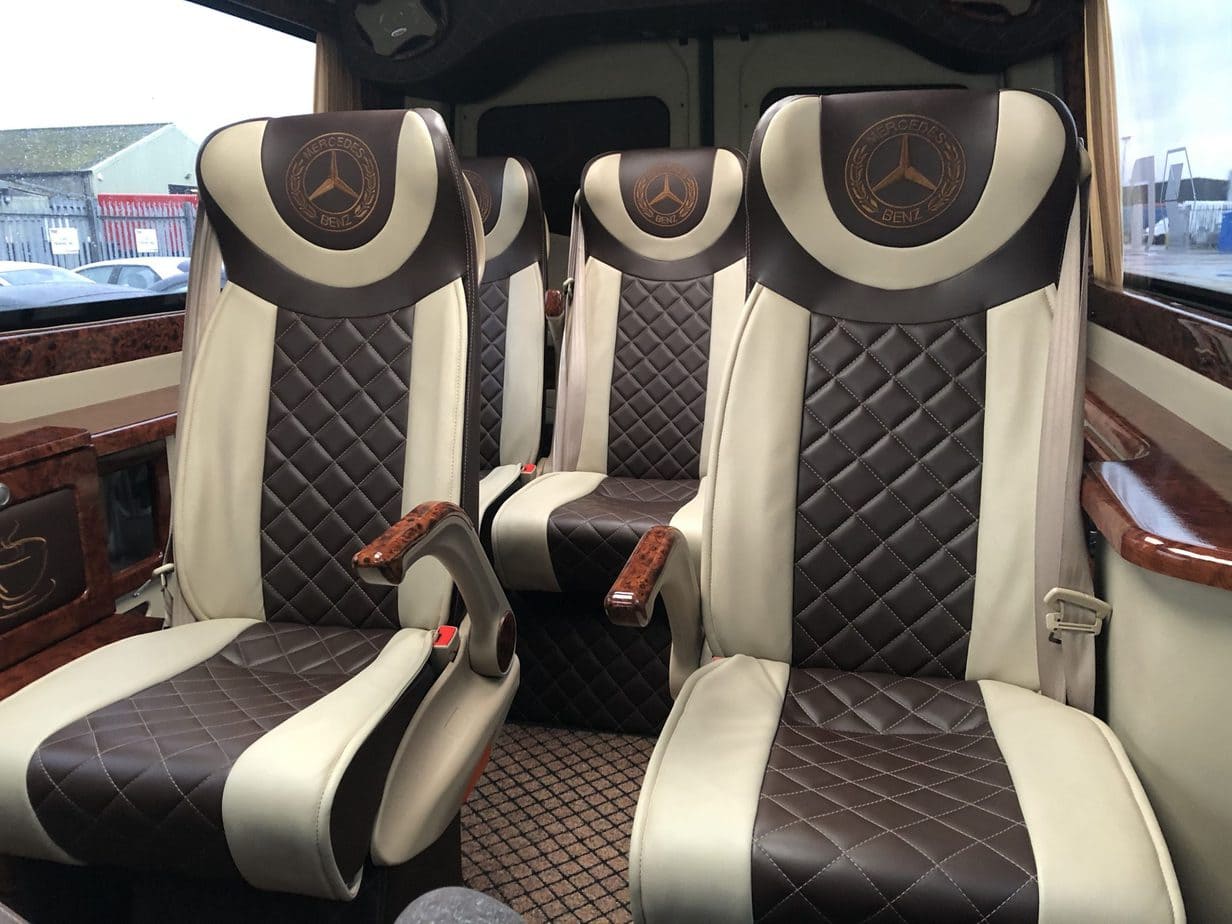 Personalise your Suffolk Chauffeured Vehicle

A selection of the finest chauffeured vehicles for hire in your local area. We offer an extensive range of bespoke options to enhance the event or occasion. Our finest limousines have been adapted to carry VIP flags. From birthdays, anniversaries and proms for example, we have a flag and ribbons too if needed.
Furthermore you can personalise your chosen Suffolk chauffeur service with the event details. EG. names and dates, we have the personalised flags made, with the details embroiled on them.
We can supply any colour you require for your personalisation and any wording required. Please visit personalise your chauffeur driven vehicle for more details.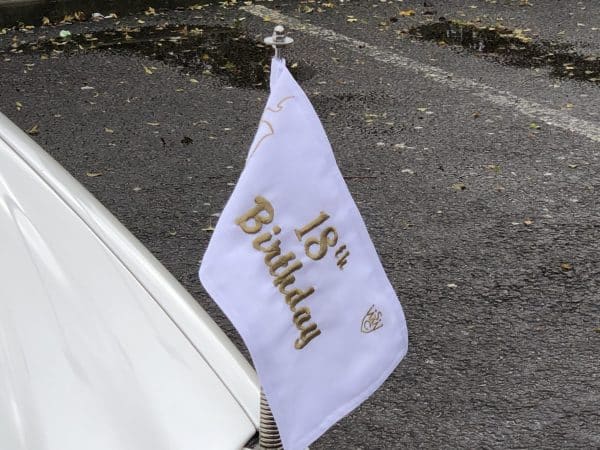 Luxury Fleet of Chauffeur Cars
So if you are planning for a perfect big event in Suffolk, we think nothing is more suitable for the occasion than our elegant fleet of chauffeur driven cars.

Enjoy a life of luxury as you head off in your chauffeur driven car to Suffolk's finest venue's! Each vehicle is spacious and comfortable, with various size options to suit your requirements. Whether it's a large party, just the two of you, or anything else you may need. We have you covered with the finest chauffeurs and cars Suffolk has experienced.

Our white glove Suffolk chauffeur service will take you on a relaxing ride through the East Anglian countryside. Enjoy taking in all the sights that the south-east county has to offer while you enjoy a glass (or two!) branded champagne.
Perfect Suffolk Chauffeur service
We are a local company that knows the area better than the rest. Thus allowing us to perfectly plan each route and plan for any unexpected issues that may arise en route. Your chauffeur will be fully prepared for the journey ahead. Giving you the peace of mind that you will arrive without a hitch.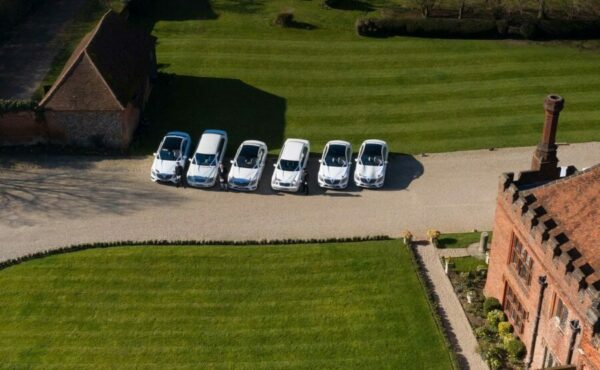 Choosing the Right Local Chauffeur Service

Are you planning a luxurious holiday, trip to Newmarket races or a night out in London and want to rent the perfect vehicle for the big day? We would love to be part of your special day and understand that choosing the right chauffeur service's can be dauting prospect. With so many things to consider, it's easy to feel overwhelmed by all the options available!

The first piece of advice to help choose the perfect chauffeur service is to think about passengers. It's an obvious one but something that many overlook! Consider how many people are travelling in the car.
We believe in delivering the best VIP experience and comfort. So therefore we restrict our Mercedes S class limos to 2 people in the back, although it has 3 seats. As this provides the best experience for our clients.

Looking for a big car? A stretch limousine such as our beautiful 6 door Mercedes S-Class S500 Pullman. Offers a spacious interior that sits up to six people – perfect for going out with friends to London!
For a party and 7 people we have the VIP party minibus, great for Suffolk airport transfers, hen parties or going to a concert or the races.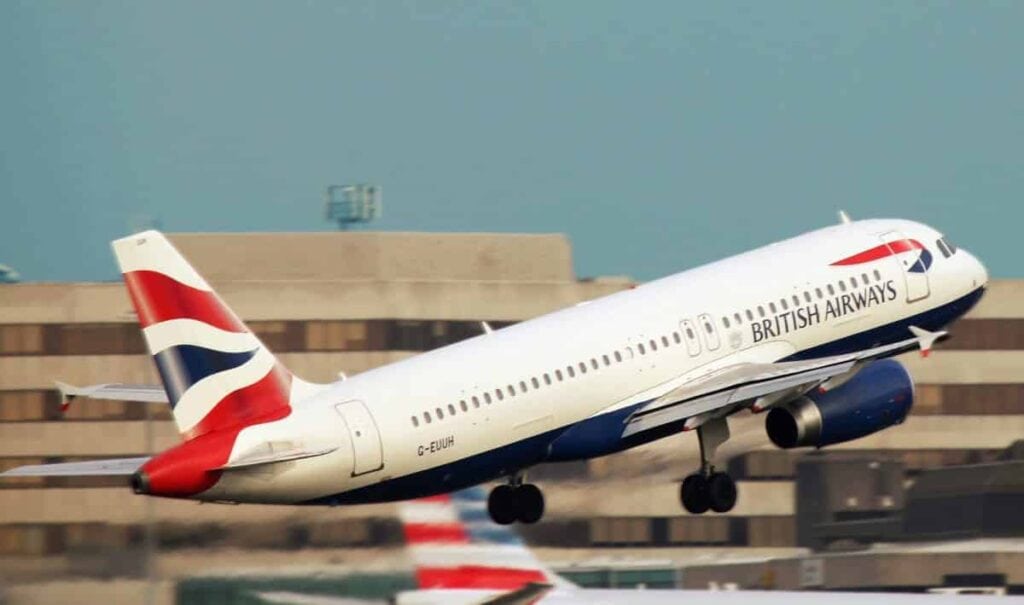 Price of a Chauffeured car in Suffolk

Of course, it's important to think about the budget you have for your chauffeur service. We have a range of competitive prices to suit all budgets. Our rates based on mileage travelled, making it easy to plan a route that fits within your price range.

Affordable chauffeur driven car hire in Suffolk to help you even further. We also offer an instant quote on all your chauffeur hire needs in this area. Just click on the instant quote button and choose the chauffeur service you require. For a Gatwick airport transfer from your front door, just click the picture and writing.
Enter your desired date and pick up time. Then your pick up post code and destination post code. You will now be shown our available chauffeur driven vehicles and their prices for hire.

Our luxury white glove services are also available for hire in Essex, London, Cambs and Hertfordshire.
Luxury Suffolk Chauffeur services