London Christmas lights tours 2021
Enjoy the finest London Christmas lights tour in 2021. Travel in luxury from Essex or Suffolk to the capital. Our London Christmas lights tours come with free branded champagne as standard to toast the night away with friends or loved ones.
So, whether you are looking for the ideal luxury Christmas present, that will last a lifetime. Or you want a luxury tour and night out in London, enjoy the ultimate chauffeur driven experience in 2021.
Choose to just see the lights only around London's top destinations or to make a night out of it too. Enjoy fine restaurants, bars and the Christmas spirit of the city of London.
Whether it's just the two of you, or a party of seven, we have the professional chauffeurs and luxury vehicles to make the finest memories for you.
So, sit back and relax whilst we show you the finest sights on offer, whilst indulging in the finest white glove chauffeur service in London.
All our chauffeur driven vehicles have panoramic sunroofs (excluding the Pullman). Ensuring you get the full experience of the fantastic London Christmas lights tour. To enhance this even further, the Mercedes VIP V class even has a starlight roof. So you will be surrounded by stars for the whole journey.
Plus of course we offer to extend the night out and upgrade or add additional beverages for your luxury London Christmas lights tour. Please read before for more details.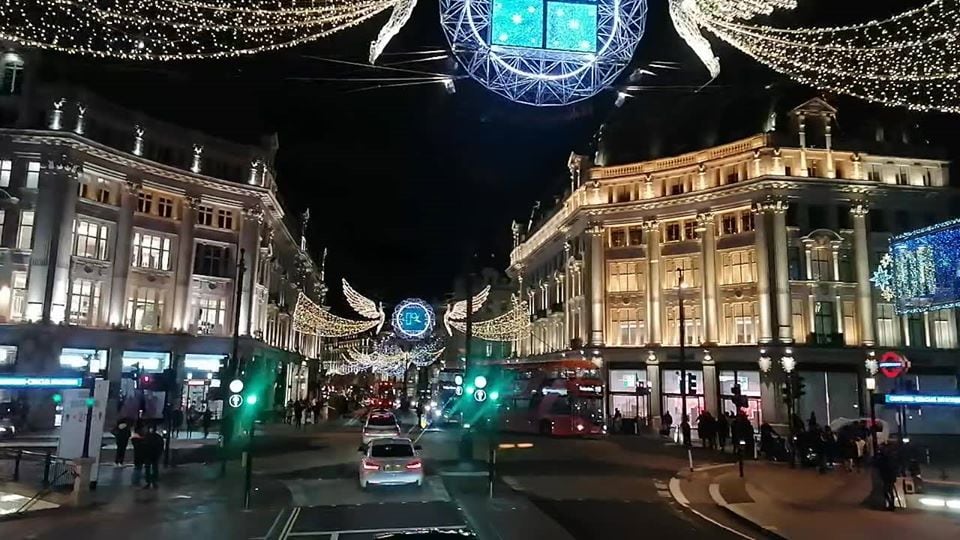 How much will the London Christmas lights tour cost
The price of your Christmas light tour will depend on the number of people travelling and what luxury vehicle you choose.
So a Mercedes S class will transport 2 people from Essex or Suffolk and prices will start from £225 – £275 depending on which model you choose.
The grand Mercedes Pullman can transport 4 people and prices will start from £350.
The fantastic Mercedes VIP v class can transport 5 people and prices will start from £300.
A VIP Mercedes Sprinter minibus can transport 7 people and comes with 2 bottles of branded champagne. Prices will start from £385.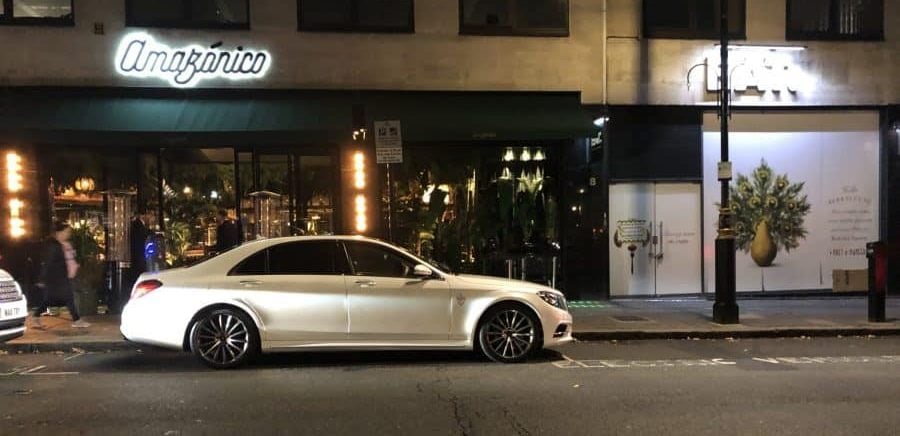 Extending the tour to a night out
Extending your Christmas light tour to include a night out is easy. So if you would like 2 hours to go to a London bar or restaurant for example. You would just pay the waiting time per hour for your chosen vehicle.
So for example: If you booked a S class for £275 for the tour and wanted to go for a meal afterwards for 2 hours. You would pay an extra £70 for the hire vehicle to wait for you.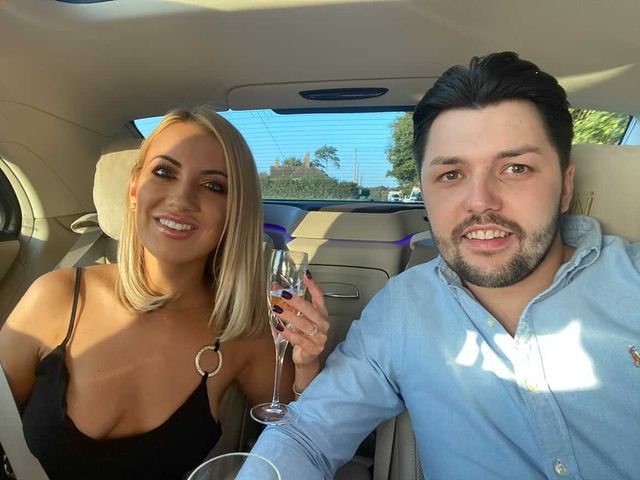 Included in the Christmas tour hire
Included as standard in your 2021 London Christmas tour is.
Door to door service
Free branded Champagne
Free chilled bottled water
Cooling towels
Mints
Umbrellas for your use
Cosy blankets
White glove service
Options to upgrade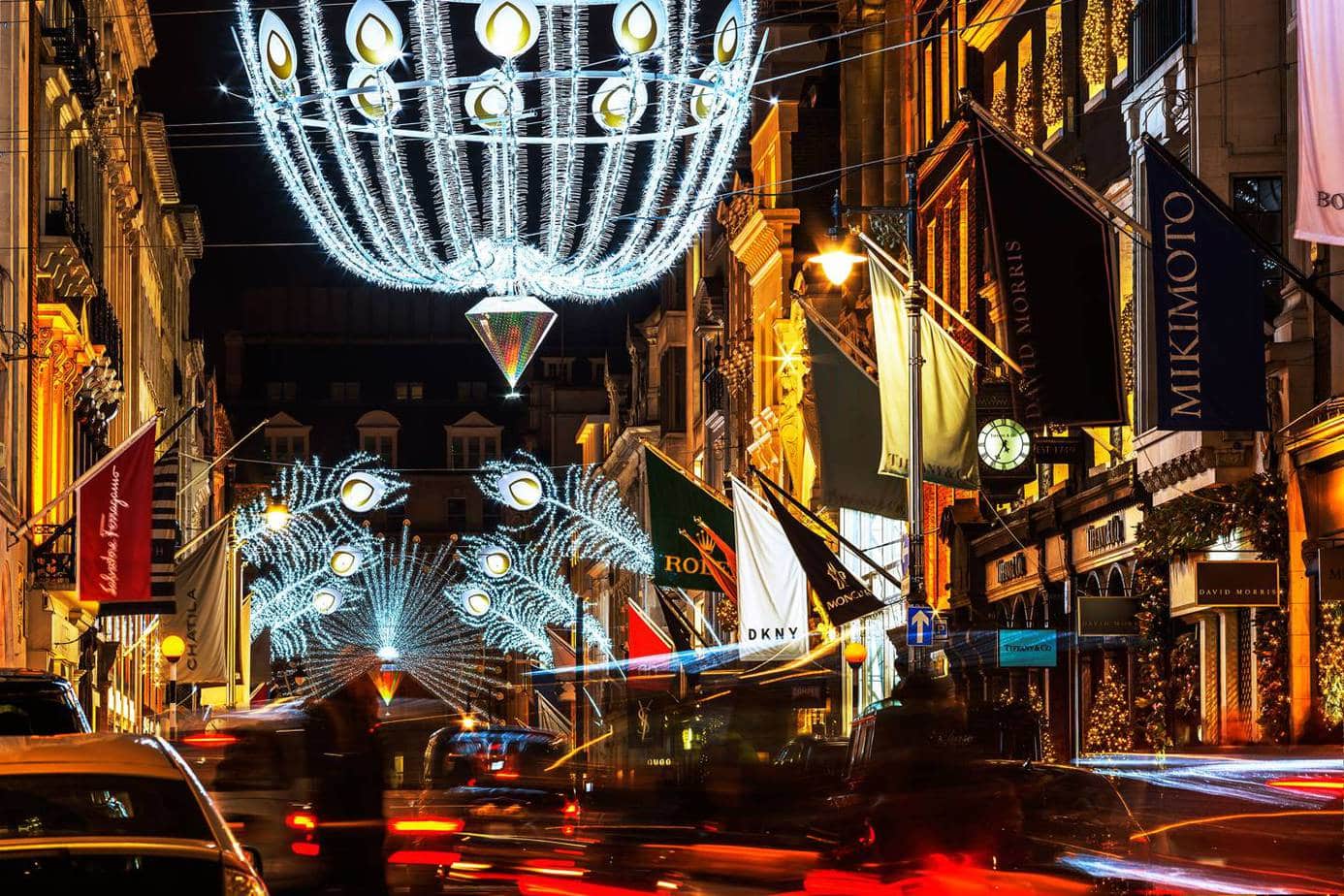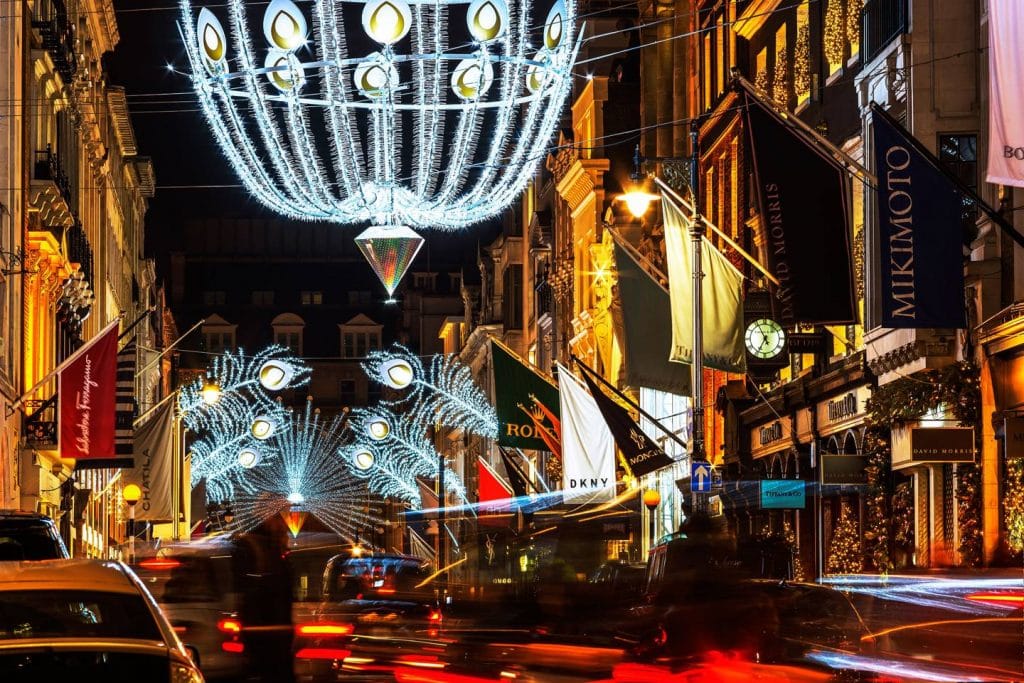 Upgrade options for your hire
Being licensed to sell and serve alcohol we offer various options to add to your 2021 London Christmas lights tour.
We offer various top brands of champagne, as well as Prosecco and a selection of fine beers and soft drinks.
Also of course we can bespoke any hire to your exact requirements.
If for example, you were celebrating a birthday or anniversary we could even add event flags for the occasion.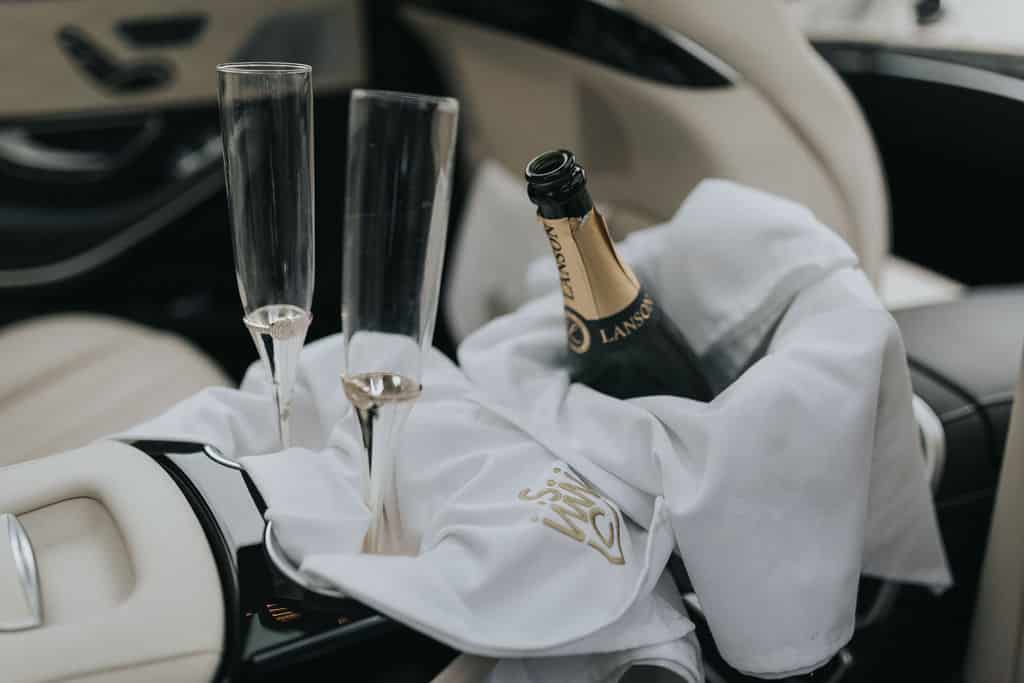 Choice of chauffeured vehicles for hire
Choose from our range of vehicles for your perfect 2021 London Christmas lights tour. A choice of 3 luxurious S class limos, all with panoramic sunroofs, so you can both enjoy the views on offer.
All with the finest heated leather seating, 2 with massaging seats and media screens. The S500L even has Magic Body Control, said to be the nearest thing to riding on a magic carpet.
Mercedes Pullman stretched limousine, travel like royalty as you view the splendour of the Christmas lights of London. With your own cabin for 4 people, with its own music system and climate control.
Relax in the finest leather seating, as you take in the wonderful slights this time of year has to offer. This is the wow factor of travelling around the city with family or friends.
VIP minibus hire, supplies the finest luxury travel for up to 7 people. So with its full length windows and sunroof, you won't miss a thing. As you enjoy the luxury first class cabin. With Champagne flute holders, its own fridge and even a coffee maker on board.
With 7 reclining luxurious leather seats, a media screen and premium sound system, the choice is yours. Either to chill and enjoy the slights or party with the spirit of the season.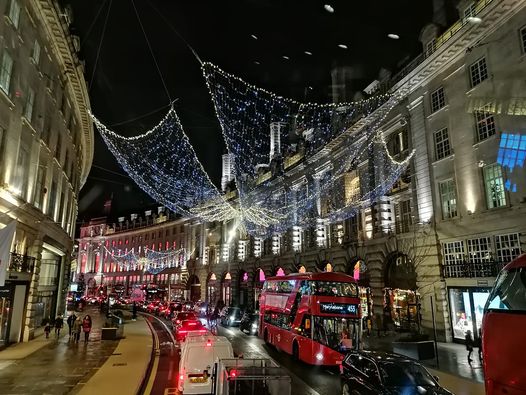 Essex and Suffolk London Christmas tours 2021
So let us pick you up from Essex or Suffolk and take you on a luxury relaxing chauffeur driven journey to see the wonder of the 2021 London Christmas lights.
Whether that's a tour from Essex or Suffolk, we will provide a professional chauffeur and a luxurious experience you will remember.
Our white glove chauffeur driven 2021 London Christmas lights tours will start in November and finish in January 2022.
Booking your London Christmas Lights tour
We have made booking your London Christmas lights tour easy. The starting price is from all Major towns and their areas listed below. All of these towns are in Essex or Suffolk, which include us taking you to the London Christmas lights. Then returning you to your original pick up address.
The towns in Essex are, Halstead, Braintree, Colchester, Chelmsford, Stansted, Harlow, Brentwood, Saffron Walden and also Bishop Stortford in Hertfordshire.
The towns in Suffolk are Sudbury, Bury st. Edmunds, Haverhill and Newmarket.
For other towns not listed please contact us and we will be happy to provide a quote.
To avoid disappointment, book your 2021 London Christmas lights tour early. 2020 was very popular, although we had to cancel because of lockdown. This also makes an ideal luxury Christmas present.
The finest luxury experiences, making memories to last a lifetime.