Hire a Limousine for an event or occasion
Hire a limousine for your event or occasion. Hiring a chauffeur driven limo or limousine with ease, use our online instant quote and booking system. Life is full of events and occasions, so we are here to make them one to remember.
First class chauffeur driven vehicles for all your transportation requirements in Essex and Suffolk.
Hen & Stag party transport
Providing the finest Hen and Stag transport for your event. Whether it's dropping you off at the airport and picking you up a few days later. Maybe taking you to a club in London or a hotel.
Indulge in our luxury white glove chauffeur driven transport, our limousines for hire can carry up to 6 people and our VIP minibus up to 8 passengers. So arriving in style at the airport or club has never been easier.
Maybe just a meal out for the hen party, let us take you on a fine dining experience and escort you to your table. Then seat you and pour your first glass of champagne, before we introduce you to your waiter.
Hopefully in 2021, we will get a luxury party bus and when we say luxury, we mean luxury. Consequently we can then offer to transport 12 people on a hen party or stag party in the ultimate style, class and comfort.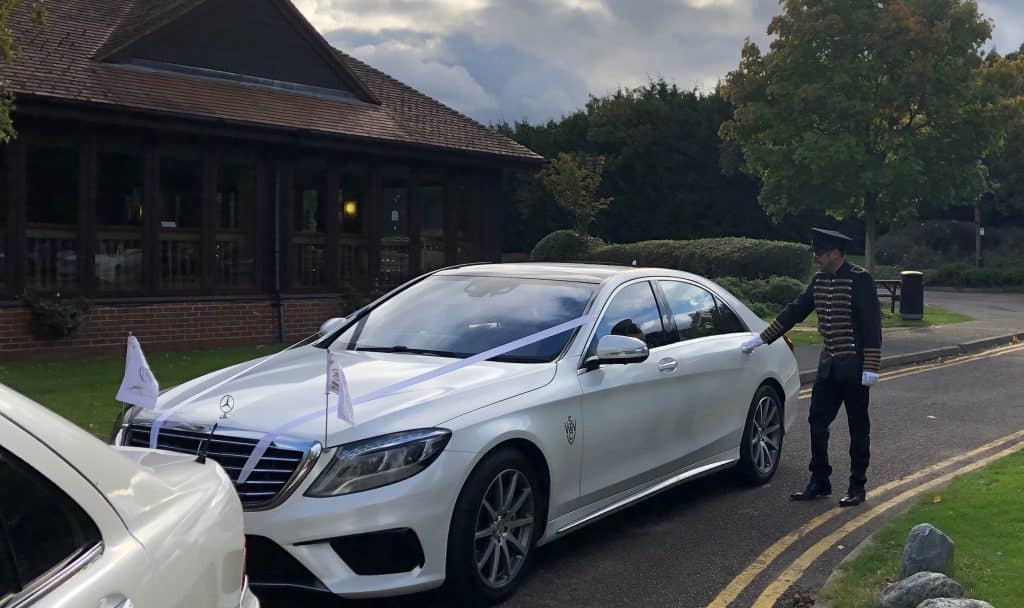 Wedding anniversary limousine to hire
So treat yourselves to the ultimate night out or weekend away, start your journey from your front door with our finest chauffeur service. Indulge in a bottle of champagne, maybe have a massage in the seat as we transport you to your destination.
If desired, let us know and we will add wedding anniversary flags to the car to enhance this fantastic occasion. As always our chauffeurs go the extra mile to make your journey and experience as special and perfect as possible.
Surprise Engagement limo
Planning the ultimate surprise engagement? Let us pick you up and take you to your destination with our luxury limousines to hire. Maybe to the finest restaurant, maybe we will pack a picnic hamper with champagne.
Maybe to London tower bridge or another landmark. We have the champagne and corks waiting to pop for this fantastic occasion.
So whatever your surprise plans, we can bespoke our services to provide the finest luxury experience. Although we can guarantee a first class service, we can't guarantee your partner will say yes, but fingers crossed for our wedding car hire.
Please feel free to contact us with any special requests, we just love romance.
Make your next special event in life a VIP experience in Suffolk and Essex with the finest chauffeured limousines for hire.
Limousine hire