Hiring A Birthday Limousine
Why hire a birthday limousine. A birthday is one of the most special days and events in someones life to celebrate, so why not add the hiring of a limousine or limo to take them to a surprise event or night away.
A luxury night or weekend away for the 2 of you. Maybe a surprise event in our stretched limousine. So of course some birthdays are more special than others.
Consequently we can supply bespoke flags for any birthday, at present we have 18th, 21st, 30th, 40th and so on, that we can add to the limousine hire. We have flags for the birthday girl and boy to make the surprise and event even more special. Moreover we also offer you the option to personalise the flags with a name and date, then keep them as a souvenir of their big day.
We also can supply birthday ribbons adored to the limo, saying 18th or 21st for the birthday boy or girl.
Our white glove chauffeur will arrive early with the limousine and clean the vehicle again, of course out of slight from the pick up address. We pride ourselves on our level of service, plus nobody wants to see a dirty vehicle in the photos.
They will then prepare the hire vehicle, eg. place the glasses and champagne in the champagne bucket. Then place the mints and bottles of chilled water.
The birthday limousine will then make its way to the pick up address, the chauffeur will then come and knock at the door.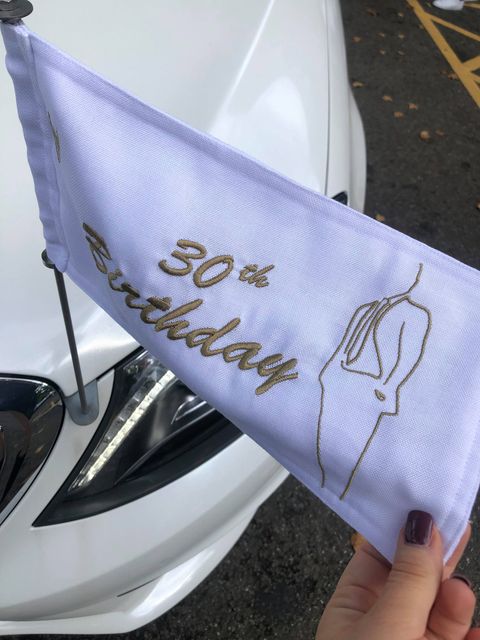 Birthday Chauffeur
Once they have introduced themselves, they will offer to carry any luggage to the limo. They will then return to escort you all to the vehicle, of course if it is raining, under an umbrella.
On such a fantastic occasion, we understand you will want some photos, your birthday chauffeur will advise you of the best places for photos and if you require, take the photos for you. Then help you to be seated in the birthday limo.
Champagne time, they will now offer to pour your first glass of branded champagne. Now its time to explain the cars features, they will show you how to adjust the electric seating, how to use the heated and cooled seats.
Also how the privacy blinds work, should you need them for protection from the sun or just privacy. Finally if you are lucky enough to have hired a limo with massaging seats, how to choose a setting and work them.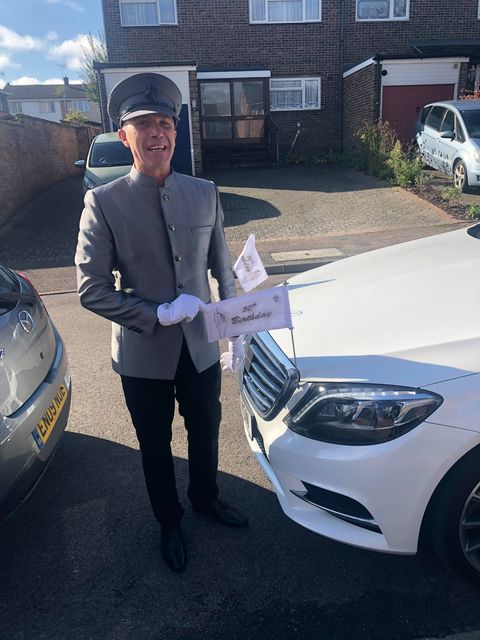 Chauffeur driven Limo Hire
The birthday limousine will now set off to your destination, the chauffeur will enquire if you would like music and at what level. They will check on your well being throughout the journey to your destination.
Again if you have booked a limo with a media system, you could also watch TV or a DVD whilst enjoying a relaxing massage and sipping on your champagne.
As you approach your destination in your birthday limousine, your chauffeur will explain the procedure for exiting the vehicle.
Arriving at your birthday party destination
Depending on the surprise, they may be people waiting to cheer you out of the birthday party limousine. Your chauffeur will pull up to the destination and then proceed to help you out of the limo. If you still have champagne left, they will enquire if you would like to take it with you.
They will now take your luggage to where it needs to be. If you are arriving at a surprise party, again we understand that people will want to take photos. So your birthday limousine will stay until the photos have finished.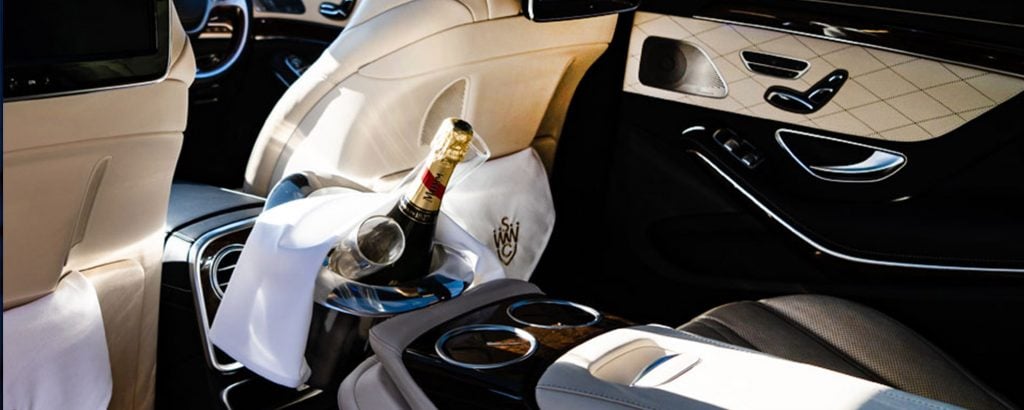 Booking your Birthday Limo hire
Booking your birthday limousine for hire is easy with our on line booking system. Just enter your desired hire date, time of pick up, plus pick up and drop addresses. Then add any standard or extra options you would like to include.
The price of the chauffeur driven limousine or limo hire will then be shown.
If you have any special requests for your birthday limo hire, please contact us, with our first class service we can bespoke our services to cater for any of your birthday parties dreams.
Our white glove chauffeur service covers mainly the areas of Essex and Suffolk. Our limos and limousines are often seen in London delivering the perfect birthday surprise.
Although of course we are more that happy to provide a luxury limo hire service in any area, but bear in mind our limo hire prices are based on the miles we travel from our base on the Essex, Suffolk border and then back to it.
Luxury Birthday Party Limo hire