Transport for your Race Day
Luxury race day limousine. Horse racing is described as the sport of kings. So arriving like royalty will only enhance your day and experience. A luxurious first class experience to transport you to Newmarket races or Chelmsford city racecourse.
King after king, with the occasional Queen, has help make this sport what it is today. The history of England is the history of horse racing, from its humble beginnings to the continued patronage by the Royal Family today.
Travel like a VIP to the racecourse, maybe with friends or just the 2 of you. We supply luxury chauffeur driven limousines to hire for 1-3 people or for 2-6 people like our grand 6 door stretched Mercedes Pullman.
We also hope to have a luxury party bus available in 2021 which will carry up to 12 people. The bus will be equipped with all the necessary luxury amenities and drink packages if needed.
A day at the races is a great chance to experience English history and tradition.
Arrive like a VIP with our luxury race day transport and experience the red carpet treatment.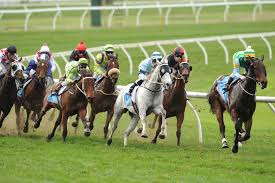 Race day transport experience
Race day transport experience. Theres nothing quite like a day at the races. The glamour of dressing up for the occasion and the thrill of the races. So enhancing this fantastic day out even further really does make sense.
The most glamorous event of the calendar being Ladies day. Each year show casing designer dresses and hats, this really is the day of style at the races.
Our white glove chauffeur service will transport you to the races in the utmost style and comfort. The royalty treatment starts straight away, as your professional chauffeur arrives and escorts you to your car. Then explains the features of the vehicle for your comfort. Then pops the cork on your branded champagne.
Cooling towels and chilled water are also included as standard in the limo hire, plus complimentary mints. Also each limousine carries umbrellas, so we make sure you never get wet, as your chauffeur will shield you with an umbrella.
Our luxury service is available throughout Essex and Suffolk mainly. We can also travel further afield, but bear in mind prices our calculated on the miles we travel from our base.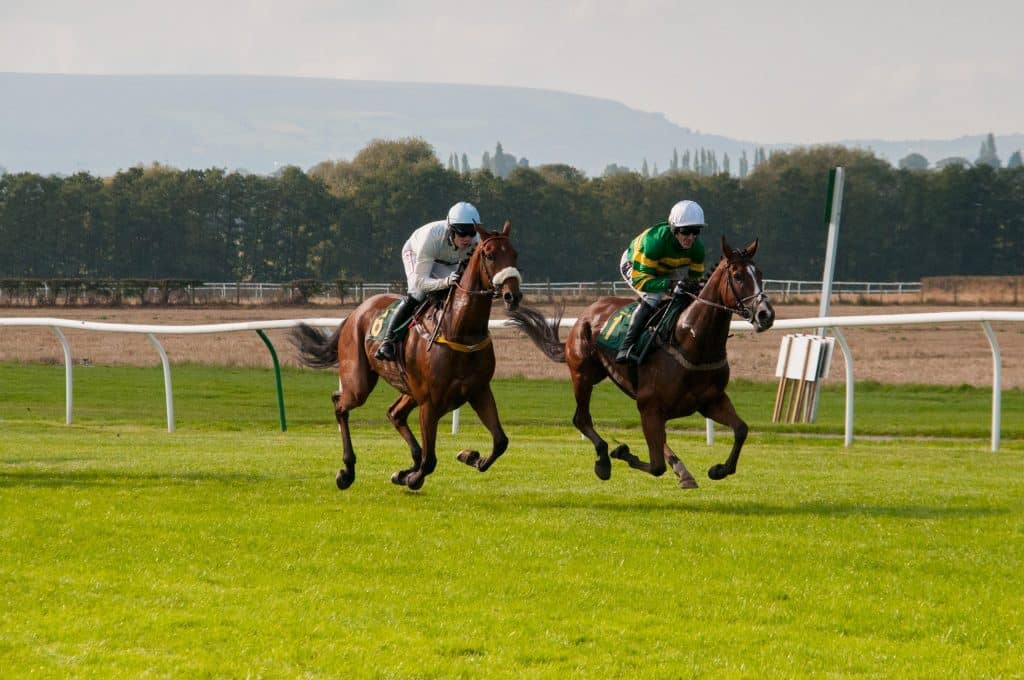 Race Day and Special Occasions
If you are going to a race day to celebrate a special occasion, we can enhance your day and experience.
Adding to the royalty treatment experienced in our service, you can add flags or ribbons to the car. We have car flags for birthdays and anniversaries, in fact you can bespoke to any thing you desire for the day. Please visit our tailor page or contact us for more details.
Flags on the cars always elevate the look to a regal VIP look. Thus making it the ultimate VIP arrival for your day at the races.
So, sit back, relax, and enjoy the ultimate race day transport experience with friends and family!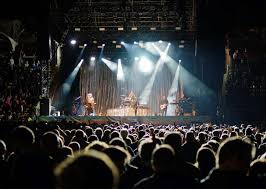 Newmarket Racecourse
Thus Newmarket is often referred to the home of horse racing and its understandable why, with so many attractions and companies based there.
Newmarket Racecourse is a British Thoroughbredhorse racing venue in Newmarket, Suffolk, comprising of two individual racecourses: the Rowley Mile and the July Course.
Also often referred to as the headquarters of British horseracing and is home to the largest cluster of training yards in the country and many key horse racing organisations.
Thus including Tattersalls, the National Horseracing Museum and the National Stud. Newmarket racecourse hosts two of the country's five Classic Races – the 1,000 Guineas and 2,000 Guineas, plus numerous other Group races. In total, it hosts 9 of British racing's 36 annual Group 1 races.
Also offering great nights out with famous artists on the evening stage.
No other music event offers such great value as Newmarket Nights! Music events at Newmarket racecourse allow you to enjoy unique evenings of racing and concerts in this incredible and beautiful setting.
Make it the ultimate day and night out with our finest white glove chauffeur service. Allow us to transport you there like a VIP.
Race photos supplied by horse racing photo
Race night limousine hire