Honeymoon Travel
What makes the best start to your honeymoon? Travelling in first class luxury and starting from your front door. So you have had the joys, stresses and fun of getting married. Now its time to relax and unwind with your new partner and enjoy a luxury holiday to celebrate your new status. So why not travel in the best style and comfort possible, with our luxury honeymoon transport.
Thus ensuring you receive the ultimate luxury experience to add to the memories of your wedding and honeymoon. So let our white glove chauffeur service transport you to continue the wow factor of your special day. The finest dressed UK chauffeur awaits you, starting with a champagne welcome.
This is just the start of your luxury honeymoon transport to your dream holiday.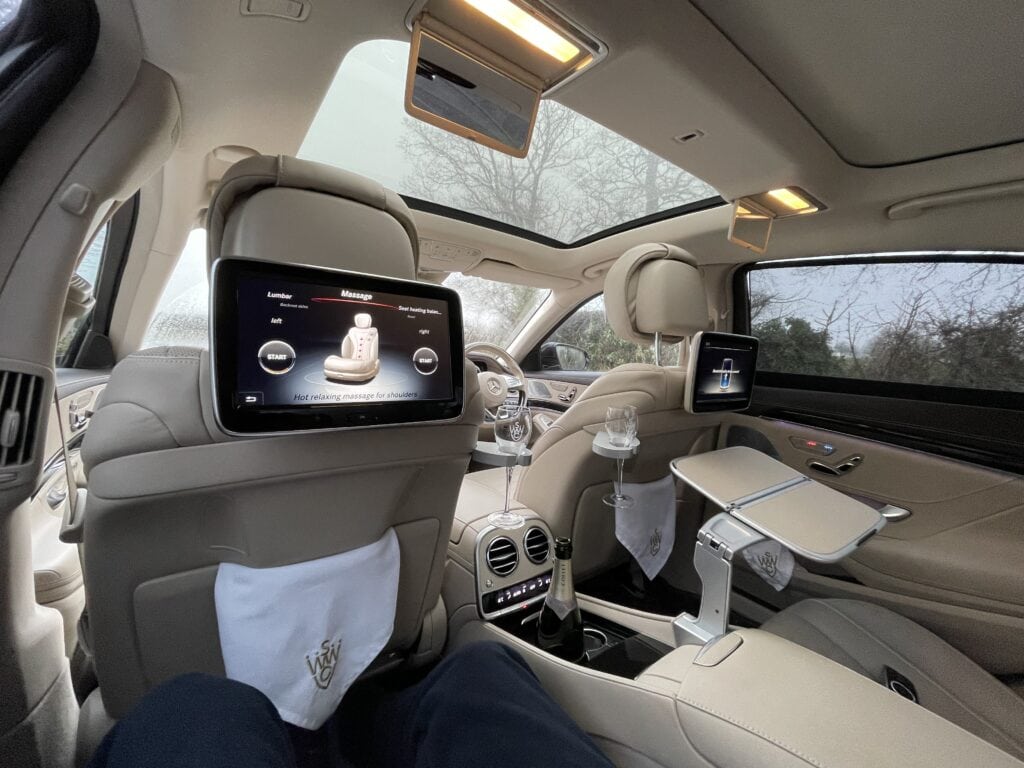 The perfect journey for your honeymoon transport
Enjoy the perfect luxury first class honeymoon transport, as the start of your new life together. A final reward for all that hard planning and work you made for your fantastic wedding day.
So now we continue the fantastic feeling with our world class chauffeur service. A service that makes you feel like a VIP, with all the trimmings to go with it.
A journey which is like no other, everything for your comfort and well being included. Fantastic vehicles, with massaging seats, TV screens, heated and cooling fully electrical adjustable seating. So sit back in the finest Nappa leather seating and relax.
Share your memories from the day, as you reminisce together and plan more memories to create on your honeymoon.
This is the only way to be driven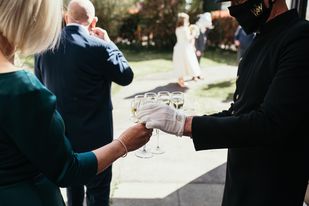 Honeymoon transport welcome
The honeymoon transport welcome like no other. So a knock at the door reveals a finely dressed chauffeur, with champagne in hand. So as they introduce themselves they pass you your champagne and then enquire to where your luggage is.
Quickly they collect your luggage and carefully place it in the vehicle. Then on return they then escort you to the vehicle and aid you into it. So now it's time to show you the champagne flute holders and all the functions of the vehicle.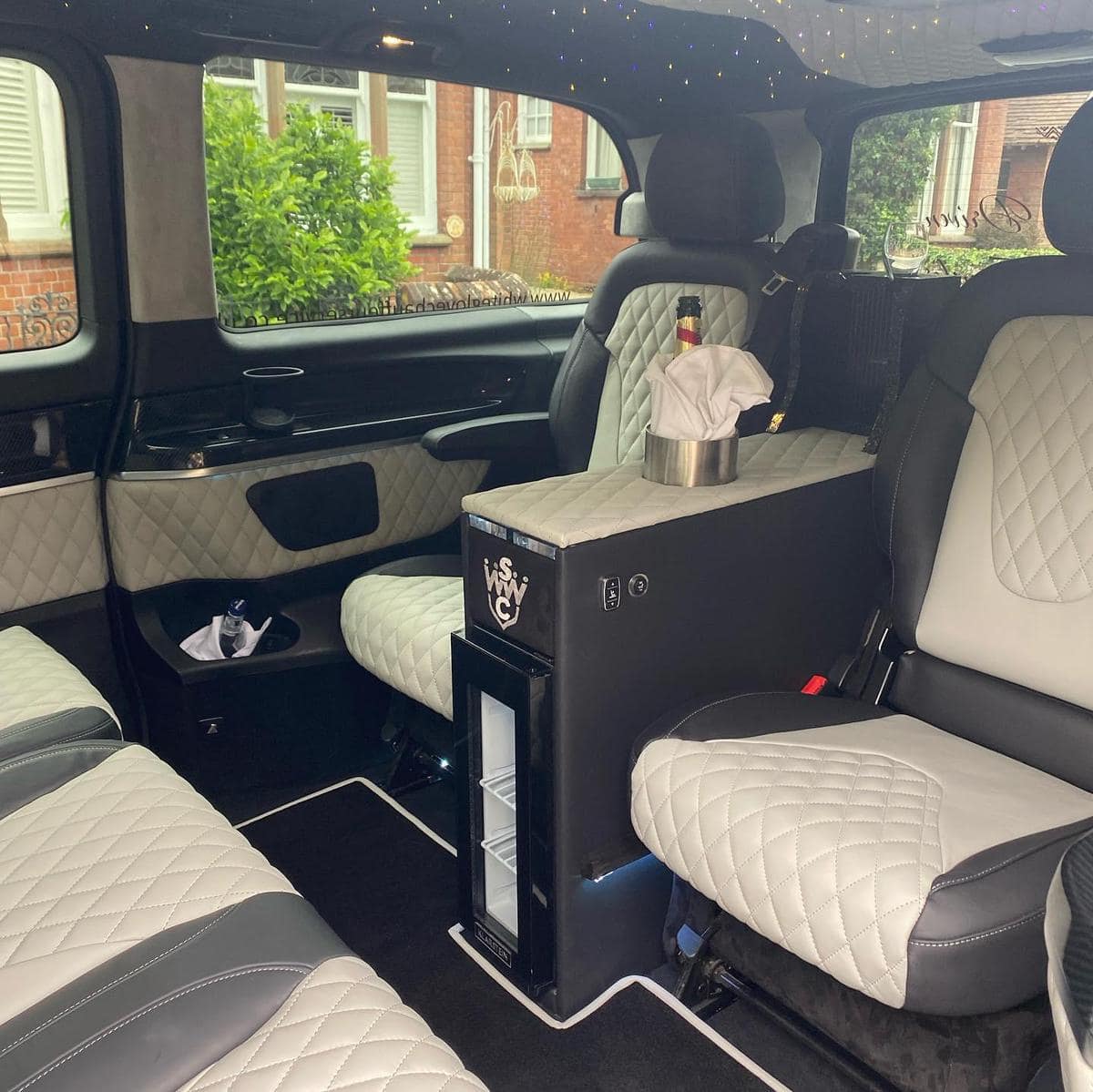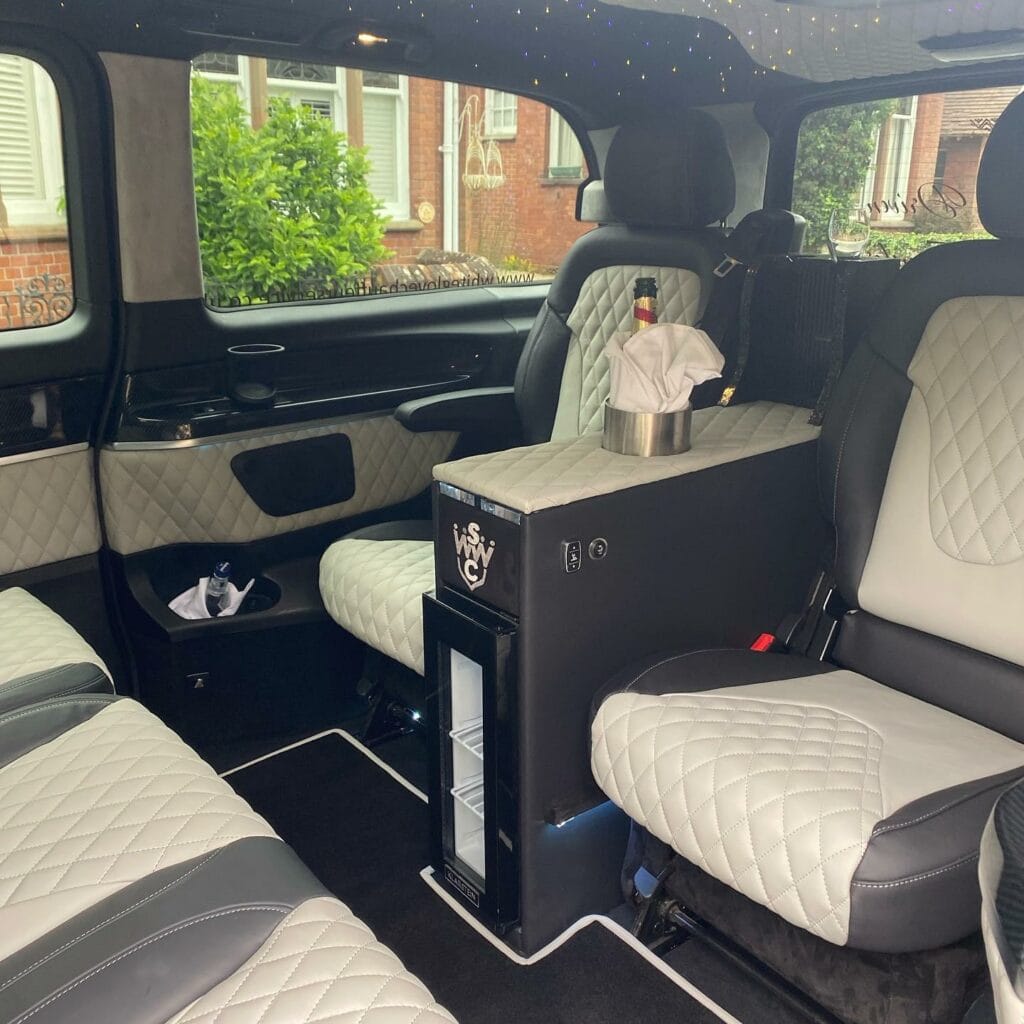 Honeymooning in the UK
So if you are travelling to the UK for your honeymoon. We offer luxury honeymoon transport from all London airports. Furthermore we include a meet and greet at the airport as standard.
So furthermore this means the finest welcome in the industry. An easily identifiable chauffeur awaits at arrivals for you, dressed in a perfect uniform with hat and white gloves on. So you will probably notice them before they do you.
Furnished with chilled bottles of water, cooling towels and of course a luggage trolley. There is nothing more refreshing than a cooling towel after a long flight. We even have mints on hand to refreshen your mouth.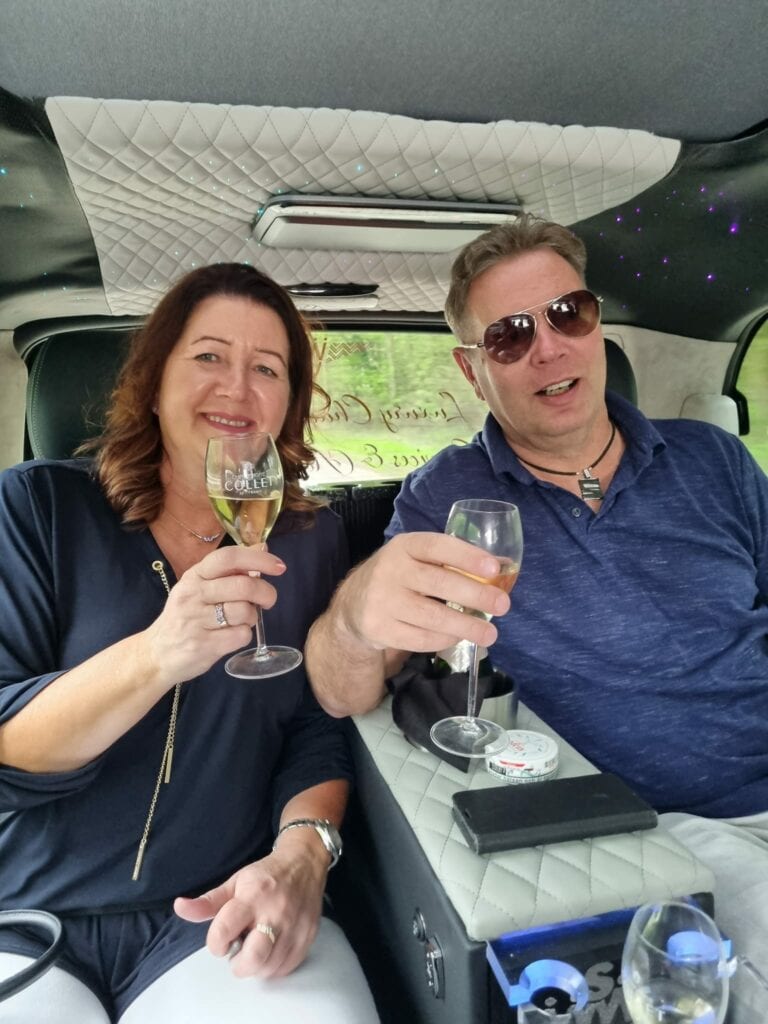 Booking transport for your honeymoon
Booking your luxury honeymoon transport is easy with our on line booking system. Just enter the date, the time of pick up and addresses. We will then show you our luxury chauffeur drive vehicles allow in the UK.
Also you receive a free bottle of champagne to enjoy on the journey. Moreover you can even upgrade to a champagne of your choice.
No other UK chauffeur company offers more luxury and bespoke features in its vehicles. Our vehicles are designed with you in mind and the luxury features you require. So, don't worry your champagne will always be chilling and your champagne flute in a holder.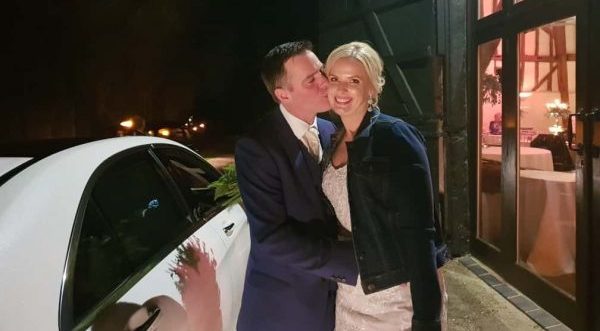 UK chauffeur vehicles for your journey
Choose from luxurious Mercedes S classes, VIP mini buses or the grand Mercedes Pullman. Our fleet of chauffeur driven vehicles can provide luxury travel for 2 – 13 people.
Luxury honeymoon transport, this is the only way to be driven to and from the airport. We offer our UK chauffeur service at all London Airports. Also with a door to door drop off and pick up.
We will drop you outside the terminal and normally set you inside the terminal. A fantastic meet and greet awaits you either on your return or arrival.
A fully informed white gloved chauffeur awaits your arrival. We do really stand out from the crowd with our bespoke uniforms. Thus making it very easy for you to identify who your chauffeur is.
Waiting with chilling towels, chilled water and orange juice. Making it one of the best airport meet and greet in the UK.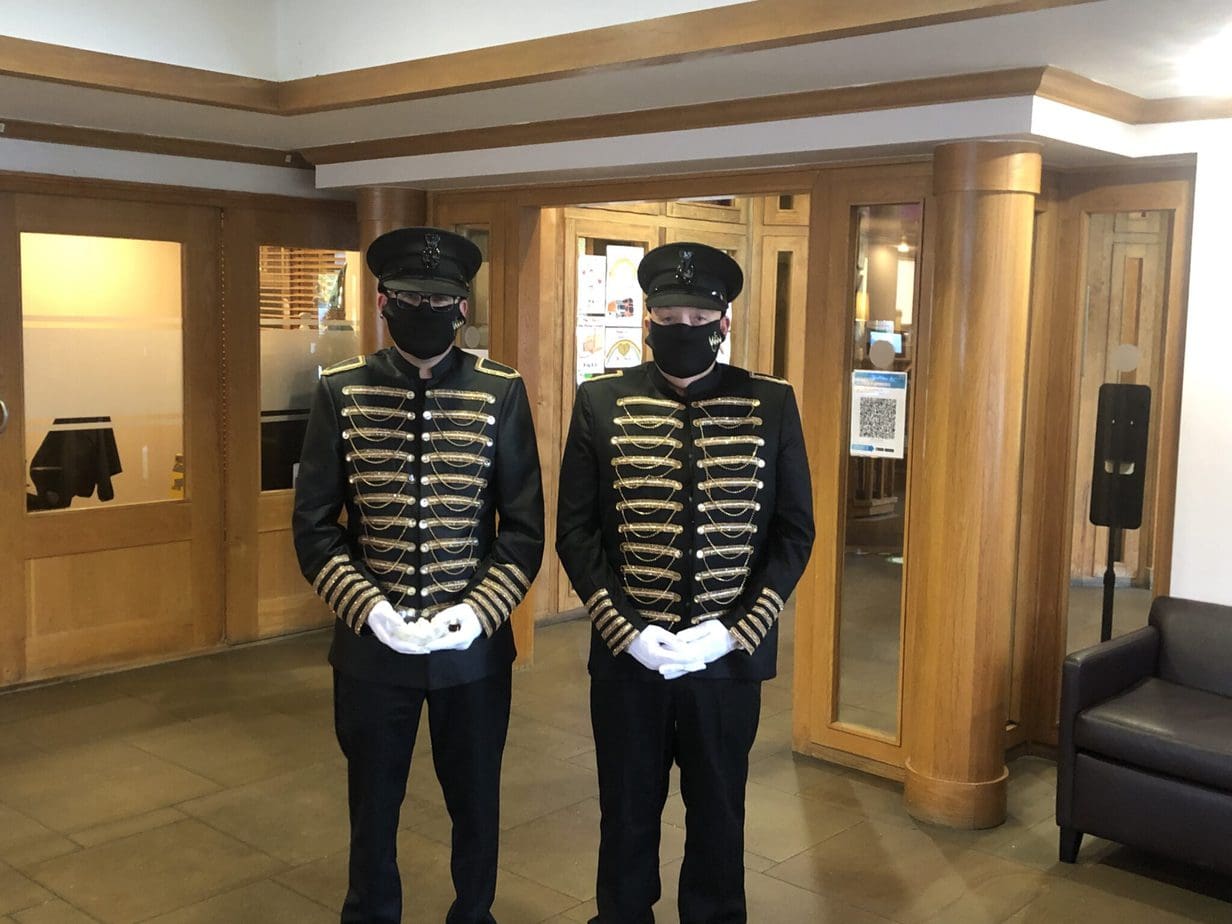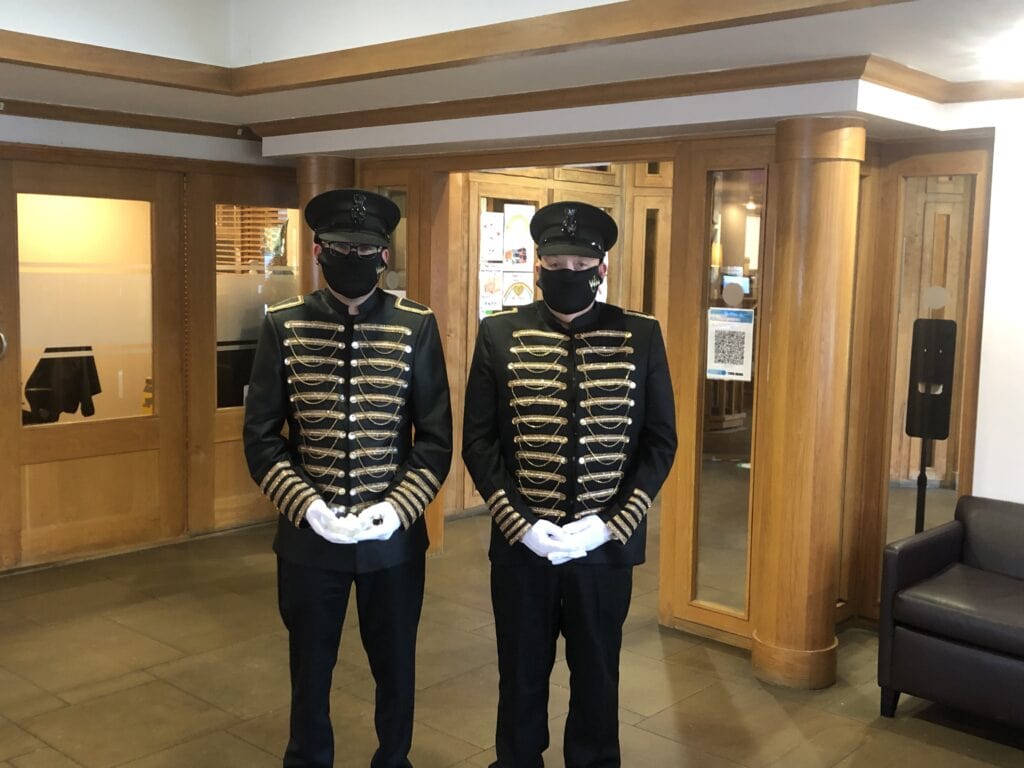 The real VIP experience
Make no mistake, this is the real deal for your luxury honeymoon transport. Arrive like a VIP and experience the ultimate UK chauffeur service.